SempreInter.com Player Ratings Genoa 1 – 0 Inter: Poor run continues…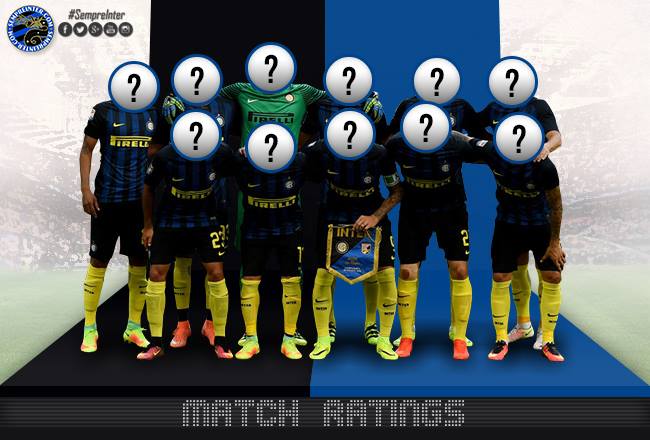 Inter's poor run continued at the Luigi Ferrari's in today's afternoon kick off. We are now form-wise the worst team in Serie A. Our last victory came in March, our last clean sheet in February. That was a different era. See how the players and coach fared below.
Samir Handanovic – 6.5: Maybe should have done better on the rebound but overall he did well, no complaints today, he gave it his all. However all this is too little too late.
Danilo D'Ambrosio – 5: No idea he was playing today. After making those statements it was time to show that he isnt one of deserters, but its #NotMaicon we are talking about
Gary Medel – 5: Looks tired, needs rest, started poorly and then basically didn't have any impact. Missing his old partner Miranda, but can't doubt his commitment.
Marco Andreolli – 5.5: Tried to just do the simple things but Genoa really didn't test us and we stayed nice and deep. Don't remember a single long pass that was useful.
Yuto Nagatomo – 4.5: He is the epitome of what Inter have become since THAT season. Cant do basic things, plays like he just landed from another galaxy into the team.
Roberto Gagliardini – 5: Just like everyone else Roberto cant just get it going. He is making the right runs and tackles and movements but he cant do much when nobody else is working with him
Geoffrey Kondogbia – 6: Gave it his all, fought for possession always running and seemed to be the only person who still cared when things werent going right. Played his role well
Antonio Candreva – 3.5: Until the 80th minute or so I was going to write, was Antonio playing? Boy I was wrong. Instead of having no impact, today he is starting to have a negative impact.
Eder – 4: Apart from one great touch of the ball, did nothing. Players like Eder can't really be at the club Suning have promised. His best has come only from the bench
Ivan Perisic – 5: In my opinion he is still reeling from the Torino game. Then the injury and to make it worse no motivation. Only guy to move the ball forward today.
Mauro Icardi – 4.5: Can't blame him for today. There was nobody to play the ball to him, nobody to create anything with him. Hence his impact was minimal. Looked disinterested.
Rodrigo Palacio – 4.5: Like Nagatomo runs a lot but has 0 contribution to the game. The fact that Inter renewed him and are still bringing them on to get a result is the sad part
Gabriel Barbosa – 5.5: Like Kondo he seemed to care and determined to do something. But the ball never found its way to the famous non playing 30m marquee signing.
Ever Banega – N/A: The problem today was clear. We were unable to move the ball to the attackers. Banega can do it but he had only 7 minutes or so to do something.
Stefano Pioli – 3: It is clear that he cant motivate the team anymore Wrong starting 11, wrong subs, wrong everything.
Antonio Damato – 6.5: Was wrong to award the penalty, but overall made the major decisions in a balanced manner. I was surprised to see the Kondo sending off but maybe it was deserved
Inter – 3.5: This club doesn't play like it has a century of history. It doesn't play like it has won a lot of trophies. The team doesn't deserve the fantastic support they get!
Do you agree? Disagree? Let us know below in the comments or hit us up on Twitter or Facebook.