SempreInter.com Player Ratings – Bologna 1 – 1 Inter: Icardi's penalty saves 1 point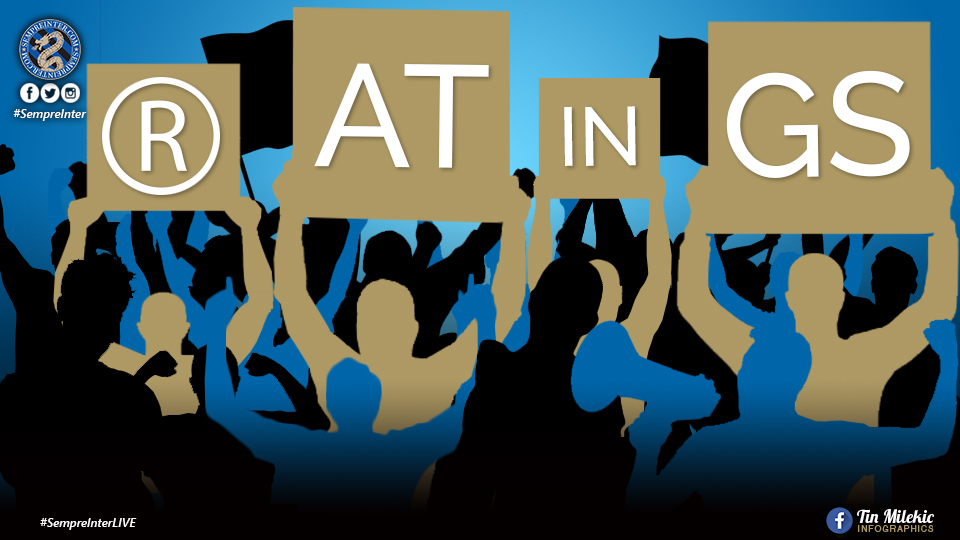 For the second consecutive match, Spalletti's men gave a poor performance as Inter needed a controversial penalty to salvage something from the trip to Bologna. Inter looked fatigued and lacked ideas and were bullied in the first half.
Samir Handanovic – 5.5: The calmness was lost today as his defenders let him down. His distribution was poor as well, 57% passing is too low for a goalkeeper.
Danilo D'Ambrosio – 5: All the damage Verdi and Di Francesco did came from diagonal balls that D'Ambrosio didn't even try to contest, couldn't keep up with the pace.
Milan Skriniar- 5.5: Some signs in the first half that he is human, struggled to contain the aggressive Bologna attack but slowly got into the game as they tired.
Joao Miranda – 5.5: Had a very physical battle with Petkovic and like last week, just about evened it out in the end, like his partner got better in the 2nd half.
Yuto Nagatomo – 5: Tried hard but having Perisic in front of him made him look better, defensively he was just like DD, let them dominate and didn't contest aerially.
Borja Valero – 5: The booking slowed him down, but his job was to make Inter tick and move the ball quicker. Failed to do that tonight, looked fatigued.
Matias Vecino – 6.5: Matias never stopped fighting. He tried to attack, had the most interceptions and tackles and was our only midfielder who never stopped running.
Antonio Candreva – 5: Its incredible how many times he had no pressure to cross the ball, yet he managed to cross it to no one in particular. Too one dimensional.
Joao Mario – 4.5: It wasn't his night, right from the 1st minute. Fluffed his lines then and after that it went downhill. Poor touches galore, poor passes, give-aways.
Ivan Perisic – 5: You cant fault his effort, he helps out defensively a lot as well. But was wasteful whenever he got the ball, not the usual Ivan we are accustomed to.
Mauro Icardi – 5.5: His numbers tell you the story, we never really created chances for him or found him with the ball. His calmness saved us 2 points tonight.
Eder – 6: Great impact off the bench, tried to play deep which is not his usual position as well, I'm not sure he knew much about the penalty decision though.
Marcelo Brozovic – S/V: Too few touches for him to be rated, never got enough time on the ball when he was on.
Roberto Gagliardini -S/V: Just like Brozo, he was on because Borja was completely out of gas. Nothing notable in his few minutes.
Luciano Spalletti – 5: I cant believe he took that long to change his attacking strategy. It was clear what was wrong and for the first time we looked un-prepared.
Referee Di Bello – 4: I'm still not sure if it's a penalty. Gave free kicks away too easily. Lost control of the game and almost all 50-50 decisions enraged both sets of fans.
Inter – 4: That first half was us playing like a Primavera team, we were bullied. We created our own luck in the 2nd but overall this is unacceptable.
Do you think Nagatomo was worth more than a 5? Do you think the marks are too negative? Let us know below in the comments or hit us up on Twitter or Facebook.