Luciano Spalletti to Inter TV: "Mauro Icardi reminds me of Zlatan Ibrahimovic"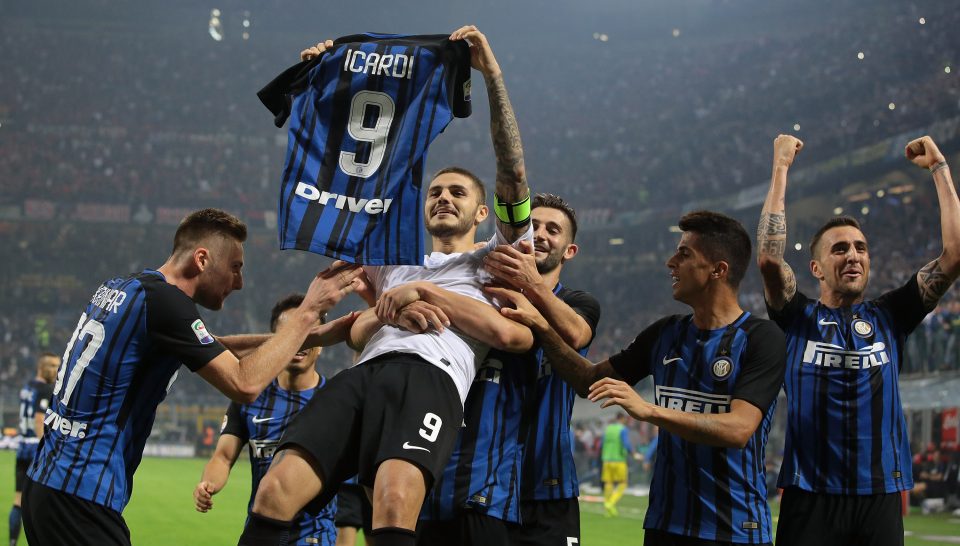 After the 3-2 win against AC Milan, Inter coach Luciano Spalletti analysed tonight's game in an interview with Inter TV.
"The first derby is like your first crush. I am priveliged to be able to participate in this game. In the second half, Milan created a lot of problems for us, we on the other hand did not manage to maintain the game plan that we wanted. After the break, Milan created a lot of chances and every time that we had possession in the back, we created problems for ourselves."
Both mid-midfielder yellow carded before the break, anything you thought about? 
"Our players always take the pitch with the best of intentions, the yellow card on Miranda made the back line consider before every tackle".
And the warning against Perisic who then rendered the goal? 
"I prefer not to comment on the decisions made by the referee, he had an optimal match. When you are determinate, it does not matter what kind of choices you make."
How far can Mauro Icardi go? 
"He is the captain of Inter, and he is not your average kind of attacker. I have always told that he has the back bone like Ibrahimovic, because he wants the responsibility, he is a special kind of person and football player. A great guy and a great professional."
Source: Inter TV