Giampaolo calls 22 man squad for Inter vs Sampdoria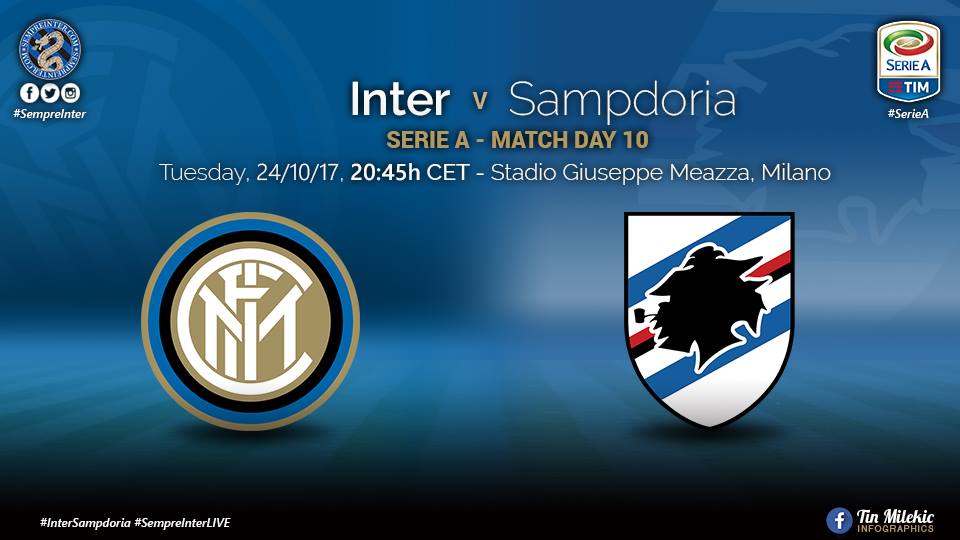 Sampdoria coach Marco Giampoalo has decided to call up 22 players for tonight's match when the Blucerchiati travel to Milano to take on homeside Inter at the Stadio Giuseppe Meazza in Milano's San Siro district, with kick-off scheduled for 20.45 CET.
Included in the Blucerchiati squad are 3 former Nerazzurri players, with Argentinian duo Ricky Alvarez and Matias Silvestre actually having represented Inter in competitive matches whilst the third player, Gianluca Caprari, never featured in any official games but was instead used as payment in a deal which included cash in order to bring Slovakian international Milan Skriniar to Milano this past summer.
The complete squad:
Goalkeepers: Titas Krapikas, Christian Puggioni, Andrea Tozzo.
Defenders: Bartosz Bereszynski, Gian Marco Ferrari, Nicola Murru, Jacopo Sala, Matias Silvestre, Ivan Strinic.
Midfielders: Ricky Alvarez, Edgar Barreto, Leonardo Capezzi, Karol Linetty, Dennis Praet, Gaston Ramírez, Lucas Torreira, Valerio Verre.
Forwards: Gianluca Caprari, Dawid Kownacki, Fabio Quagliarella, Duvan Zapata.