Chelsea's Antonio Conte Pushes For Inter Target Arturo Vidal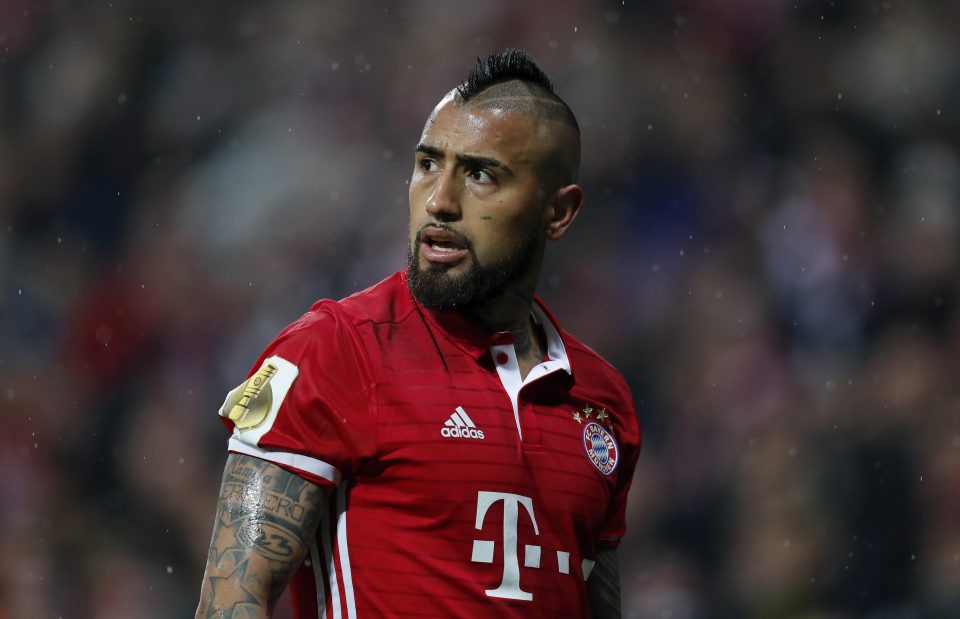 German newspaper "Kicker", reported on the rumoured forthcoming farewell of Arturo Vidal to Bayern Munich at the end of the season. The German newspaper believes the Chilean midfielder could end up in England, even though Inter are still in the race to sign the midfielder.
British tabloid "Daily Mail" also believes that Chelsea is the most probable new destination for the Chilean international, thanks to the relationship between him and Antonio Conte, who were together in Turin at Juventus. According to the Daily Mail, despite the summer arrivals of Tiemoue Bakayoko and Danny Drinkwater, the Italian manager is not satisfied with the midfield performances of his team and would like a further touch of quality which Vidal could certainly add.
Another British tabloid "The Sun", goes beyond these rumors claiming that Conte has already got Vidal's approval for the move claiming that the former Juventus midfielder is already studying English to get ready ready for his move in the summer.