Del Piero: "Inter Don't Need To Buy Anyone In January"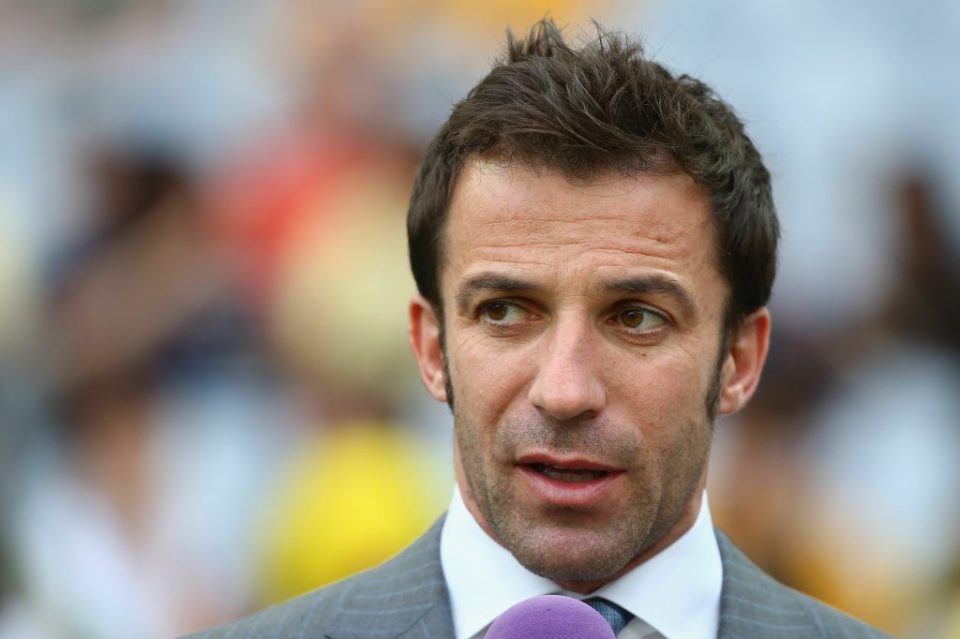 Juventus legend Alessandro Del Piero spoke on Inter and their unbeaten start to the season ahead of next weekend's Derby D'Italia.
"Inter have been a scudetto worthy team for years, two years ago with Roberto Mancini they were first in the standings, they are practical and solid."
With the January transfer window on the horizon, Del Piero shared what he believes Inter should do or rather what they should not do when it comes round.
"In January I do not think that Inter should buy anyone. As they are only playing in the one competition, they could have the problem of having unhappy players on the bench [if they were to sign anyone]."
The 43-year-old retired striker spent no less than 19 years on the books of Inter's arch enemies and holds the record for number of appearances made for the Bianconeri.