Inter's 3rd Spot In Serie A Has Cost Suning €4.6M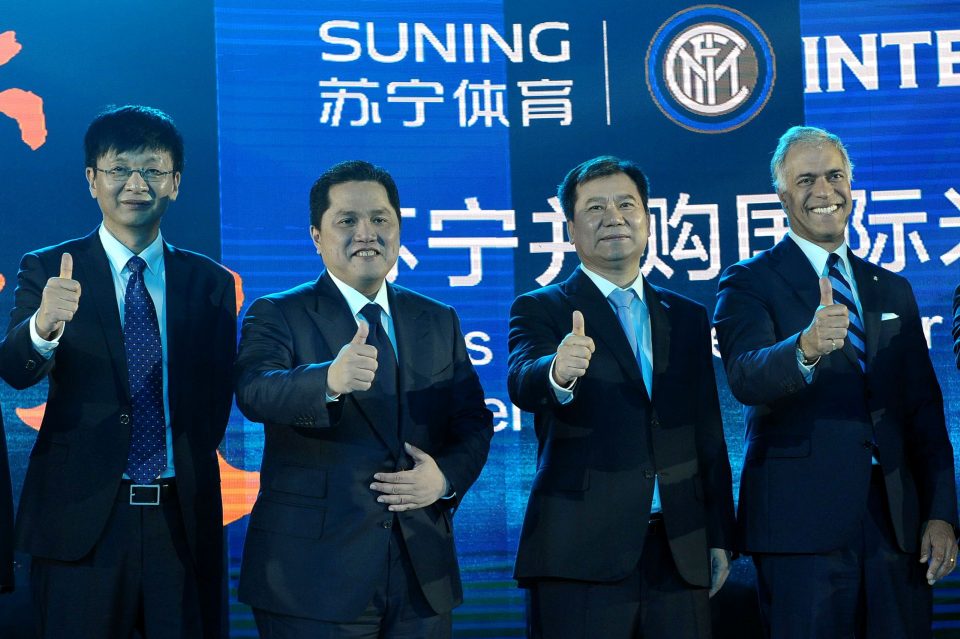 For the results achieved in the first round, Inter will collect around €4.6m thanks to the sponsorship of Suning. As highlighted by Football & Finance, Icardi and his companions' impressive first half of the season, triggered some clauses in the sponsorship contract which are numerous financial bonuses for the team.
Bonuses were provided for the performance against direct opponents such as Juventus, Napoli, Roma and AC Milan, which cost the Nanjing company €550,000 each. Furthermore, €3.5 million were triggered automatically when Inter were in the Champions League spots at the winter break. The successes against the Giallorossi and the Derby win brought the total bonuses to €4.6m. As stated on Calcioefinanza.it, on December 20, 2016, Inter signed an agreement on naming rights and sponsorships with Jiangsu Suning, for a total of €66m for four seasons, with an average of €16m per season. In addition, in the first year of the contract (2016/17), Inter has received a signing bonus of €25m, for a total of just over €40m just in the first year ". The most substantial bonuses, however, remain those for the final result in the standings: in the case Inter achieve third position at the end of the season, Inter will collect €3.5 million, while €8 million are expected in the case of second place and €10m if Inter actually manage to win the Scudetto. The youth team performance will also be rewarded, as each official competition won by the Vecchi's primavera will be worth €500,000. The qualification to the Champions League can bring bonus of €100,000 from the agreement with Bwin, and €150,000 from Volvo".