What To Expect From Inter In 2018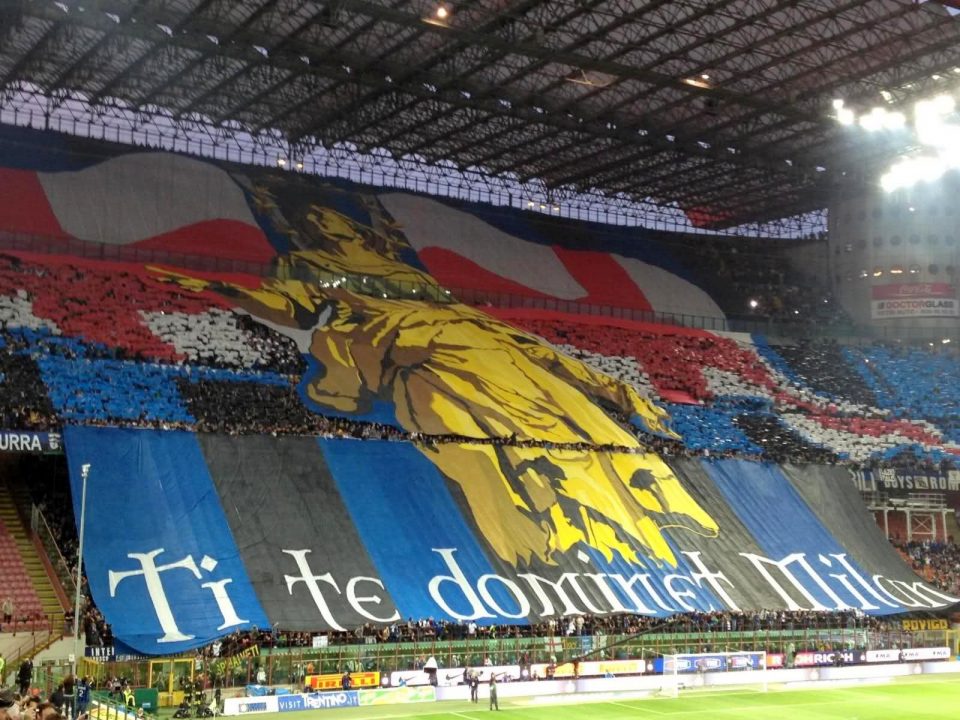 The year 2017 was a year like many others before it for Inter. A year that started with hope and expectation which descended into chaos before all expectation was gone along with a manger or two. Unfortunately it's what Inter fans have come to expect in recent years. Poor league finishes have meant no UEFA Champions League appearances for 5 years and just a couple of UEFA Europa League campaigns. Not enough for a team that historically has been at the forefront of both Italian and European football challenging for honours on all fronts.
Maybe therein lies the problem. History. In it's proud history Inter have always enjoyed plenty of victories on the pitch but unfortunately those days are long gone. Something of a trend that has seemed to have followed the decline of Italian football in general in recent years. But times change and so objectives have to be re-assigned and now the club must compete for less honourable targets and hope for a step up. This year we have seen an Inter team that started out looking to consolidate a UEFA Europa League place in the second half of last season and fail. It's no longer feasible to consider Inter a team that can compete with Napoli, Juventus or Roma and mount a serious title challenge. The squad Inter had at the end of last season wasn't ready for the step up last term and failed miserable to achieve it's minimum target. So the 2016-2017 season ended with the sacking of another manager and an unimpressive 7th place finish.
The summer was supposed to be Suning's first real opportunity to flex it's muscles in the transfer window but due to financial restrictions placed on them by the Chinese government and Inter's commitment towards the UEFA Financial Fair Play agreement they were limited. With the departures of Kondogbia, Murillo, Palacio and Banega Inter looked like a squad thin on numbers in key areas. This was a squad that couldn't qualify for the Europa League remember so now that had seemingly been weakened what could Inter fans hope for for the new season? The arrivals of Skriniar, Vecino, Borja Valero and Dalbert helped to plug some holes but they were not the Di Maria, Verratti, Martial kind of high profile names that were being touted at the time. Inter's season started with a blank canvas and with the arrival of Luciano Spalletti as manager came the hope that he could settle the ship and bring organisation and stability to a team that by its' own admission had given up on the season before.
This season started well. Inter put in some impressive performances and remained unbeaten until early December. On the whole Inter have looked good defensively and going forward Inter have one of the leagues' top goalscorers in captain Mauro Icardi. It's what has happened since that first defeat that has been a cause for concern for many but a more true reflection of where Inter are right now. December has seen Inter have to play every 3 days for the majority with the introduction of the Coppa Italia. This has been the first time Inter's squad depth has been tested and the results were alarming. Inter end the month of December with 0 wins, 3 draws and 3 defeats, but with 41 points and sitting third in the Serie A table.
So what did we expect? Let's not forget this an Inter team that finished 7th last year and around 7th or 8th for the last 4 or 5 years in general. The reality is that this is where the team is at the moment. The squad lacks depth. The squad is what it is. Even though Inter fans enjoyed a two week period at the top of Serie A it was simply unrealistic to get carried away and believe that this is a team is ready to compete for the Scudetto. It's just too soon for a team that is still trying to find it's identity and seriously lacking in quality in key areas. Just like in the 2015-16 season Mancini's side wasn't ready, then the same can be said for this team. Although the players and Spalletti need to aspire to much more, Inter fans need to remain to realistic and honest in their expectations for this team going forward. Inter are where they deserve to be at the moment and have to accept that a top 4 finish is the only realistic target for this team. A return to UEFA Champions League football is where Inter need to set their sights and if the team carries on how they have in the first half of the season Inter will be right on course for that.
We need to remember that these things take time. This season Inter should focus on the top 4 and then next season with a good summer transfer market behind us and the promise of Champions League football maybe then Inter fans can start to look at making the Scudetto a priority and a realistic objective. Until then everyone must remain grounded and honest in where the team is. With the stability of Suning in the background and the experience of Luciano Spalletti guiding the team on the pitch perhaps we and the club can look forward to a promising future starting in 2018.