Inter's Icardi Top Real Madrid's List Of Benzema Replacements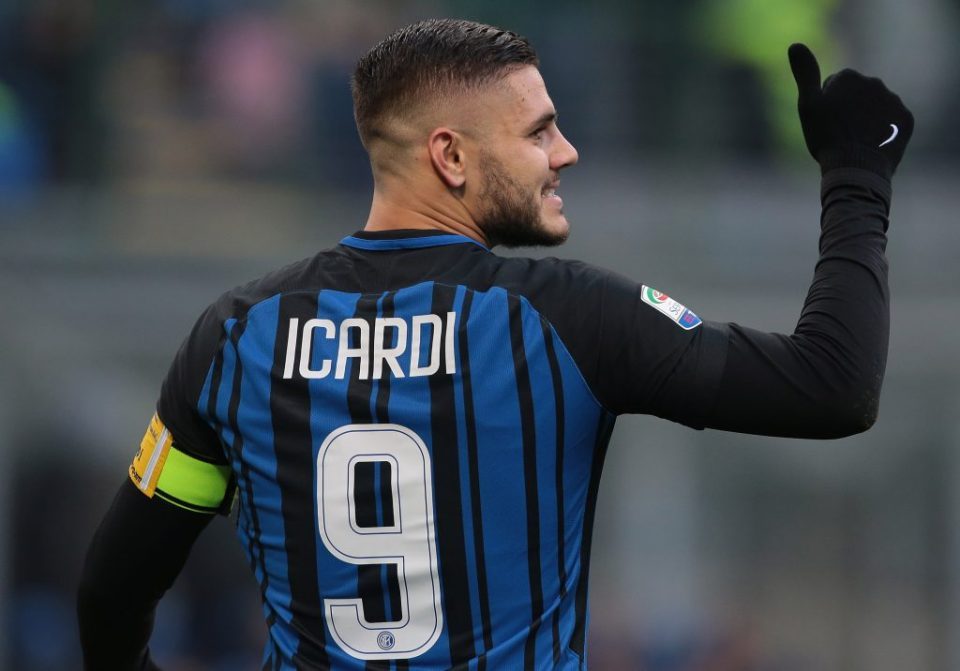 It is now apparent amongst those at Real Madrid that they need a replacement for Karim Benzema as soon as possible who has been very disappointing this season. Kane, Lewandoski and Aubameyang are all on the list. However, at top is Mauro Icardi, according to Corriere dello Sport.
"What makes him particularly attractive is the release clause, only valid to foreign clubs on July 1st, which would allow Real Madrid to snatch him for a mere 11o million euros. This figure was respectable during the time of its agreement but after PSG's coup of Neymar for 222 million, as well as Barcelona's 147 million bid for Demebele and a further 160 on Coutinho (an ex-Inter player by the way)", this release clause is considered far too low for someone of Icradi's calibre.
Talks with the young Argentine will begin again to further increase the asking price of the former Sampdoria striker, in order to achieve a larger sum, should he leave for Madrid in the summer.
At the same time, Inter will implement additional precautions while negotiating his renewal, in order to persuade him to potentially stay at the club. Either at the end of January or beginning of Febuary, Inter will submit a new offer to Maurito and his wife Wanda, who is also his agent, confirms Corriere dello Sport.
Icardi currently earns around €5 million per season, with the current contract expiring at the end of June 2021. The danger is of course the €110 million release clause which becomes valid on July 1st for 15 days, therefore the plan is to also increase his salary substantially  to €7-7.5 million per year, in addition to either cancelling or doubling the release clause. If the latter is the case, he will cost as much as Paris Saint-Germain's Neymar.