Fredy Guarin Begs Inter To Bring Him "Home"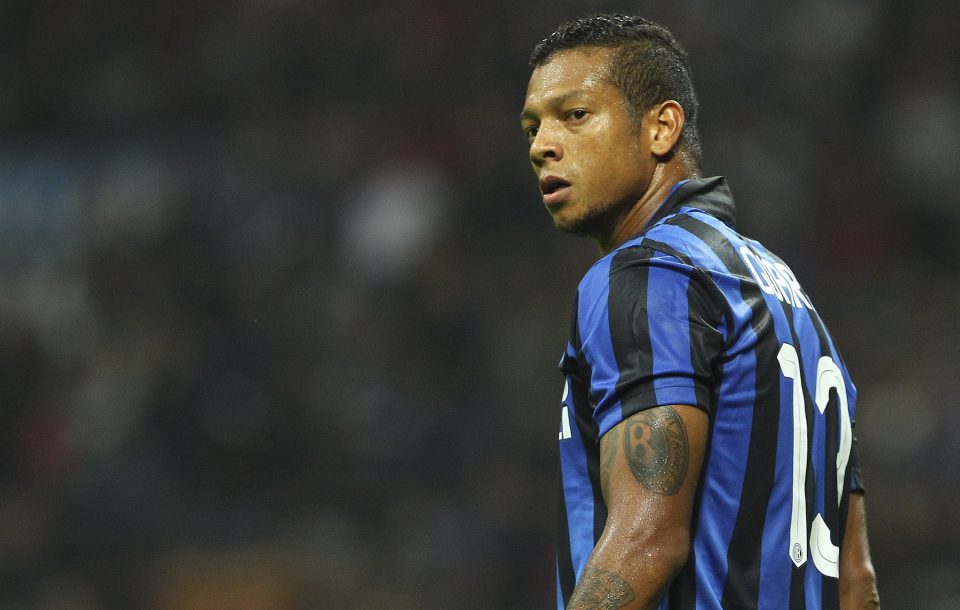 Speaking to the microphones of Gazzetta dello Sport, Fredy Guarin spoke extensively about his time at Inter and how he was desperate to return to Milan:
"Inter is my family, I want to go home. Money is not a problem, I would accept 1/5 of my salary, just to return to Inter (he earns 10 million euros). Last year I talked about it with Ausilio but their economic conditions prevented it. After that, I renewed with Shanghai Shenhua, it has been a very positive experience for me but I would like to return now more than ever and I think we have a mutual understanding".
Others did not enjoy their time in China…
"I can understand why, although they exaggerate a bit. I have two years left on my contract, we have already qualified for the Asian Championship and we won the Chinese Cup. I miss Italy and Inter but I do not regret my decision".
Meanwhile in Milan, they are struggling…
"I am disappointed by the most recent resuts, just like all fans. But I remain confident they will qualify for the Champions League, this may be the year it all changes. The squad is strong and deserves to be in the competition".
What was wrong with your Inter?
"There were so many changes and as a consequence, the results were poor. Corporate solidity is fundamental. We were constantly wondering who would arrive and how they might help. Suning is a certainty.
What were the merits of Thohir?
"He had so many external commitments from Football but I thank him. He made me feel important in every way, like I was a star of the team. He was the one who proposed a contract renewal after negotiations with Juventus collapsed".
That was a very controversial negotiation…
To those who doubt me, I want to say that I wanted to stay at Inter, it was Mazzarri who was pushing me to go, in order to sign Vucinic. Juventus has wanted me since I arrived in Italy but I made my choice. During that January they considered me a traitor but if the coach directly tells you to leave, there was not much I could say".
How was Moratti to you?
"He was like a father to me, decisive in getting me to stay, together with Zanetti and Cordoba but I cannot forget the Curva as they manifested their affection to convince the club to keep me".
Wouldn't you have liked to go to the strongest team in Serie A? Even if you were bitter?
"It was also the year they got the Champions League final in Berlin but I do not care. I was happy to stay".
Your farewell was postponed fr two years but it did come…
"It was for Financial Fair Play. The leadership were clear, they said: you and Icardi are the two players with the highest economic value and we need money. Nobody forced me that time, my departure helped the club financially, it was the only positive from that day".
Mancini tried to help you…
"A winner. A great coach and a dear friend of mine".
Would you like to return?
"Right away, it's my biggest wish. The money does not interest me, I would accept to earn much less. We talked about it already, last Summer, there was De Boer and a lot of confusion, but I wanted to return at all costs. Unfortunately, the economic situation at the time prevented it".
If not, will the future still be in China?
"Hard to say. We renewed last year, I'm still in Shanghai, we will just have to wait and see".
So your future is completely blurred to you?
"It's a tough one, I have not spoken to Pekerman in a while, when we do, I hope we can resolve something".
Who will win the Scudetto?
"Juventus are still the favourites,as the best team, but I like the determination of this Napoli".
Would you consider wearing the blue shirt?
"They enquired about me in the Summer of 2014 but it is part of the past".
Why did you refuse?
"Doesn't need an answer. I am where I am but I know the road to Appiano perfectly".