Icardi & Inter Begin Contract Extension Talks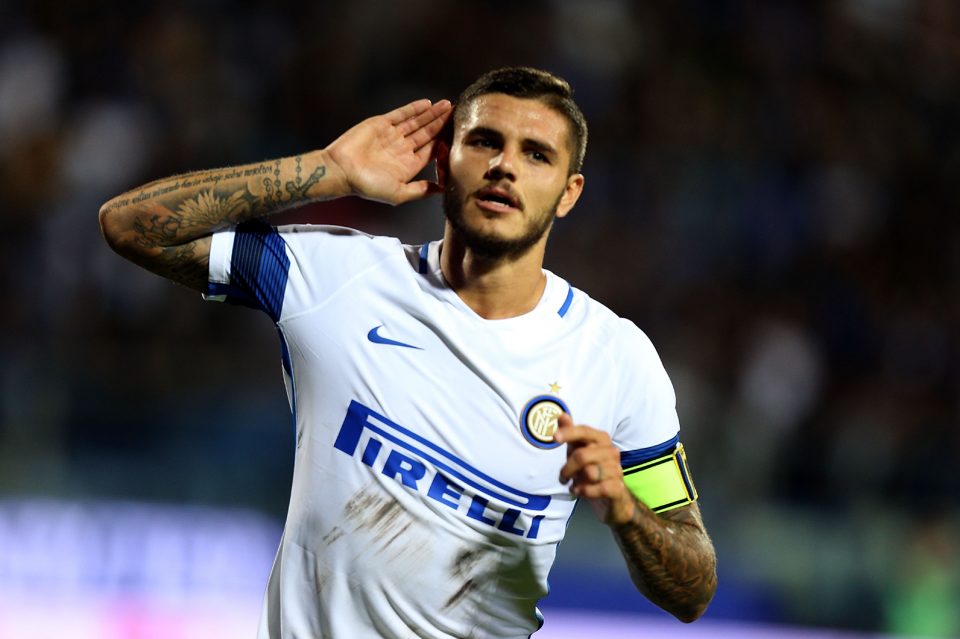 Talks between Mauro Icardi and Inter, regarding a contract renewal have begun according to a report in Rome-based newspaper Corriere dello Sport, wo explains that the Nerazzurri's proposal is clear.
According to the report: "It would start with a salary increase of almost 2 million euros, taking the current contract from €4.7 million per year to 6.5. The exchange for this would be that Icardi agrees to remove the release clause altogether, while, in addition there would a large amount of bonuses linked to team results and personal goals. Some would be easy to reach, some more difficult but together they would total to a huge amount in order to meet the Captains demands."
On the other hand, Maurito's entourage would like to start from a fixed based of 7 million euros per year and without removing the release clause. Which would reach 150 to 200 million euros. In order for Inter to get them to agree to cancel the clause, the salary would need to reach 8 million euros per year instead.
Icardi is being followed closely by Real Madrid, PSG and Manchester United. Tomorrow Friday, according to Corriere dello Sport, there will be a summit to discuss the details more. Among the topic of discussion, will no doubt be the arrival of Lautaro Martinez who is considered to be either become Icardi's new striking partner or his heir next season.