SempreInter.com Player Ratings – Genoa 2 – 0 Inter: How To Lose A Champions League Spot In Only 77 Days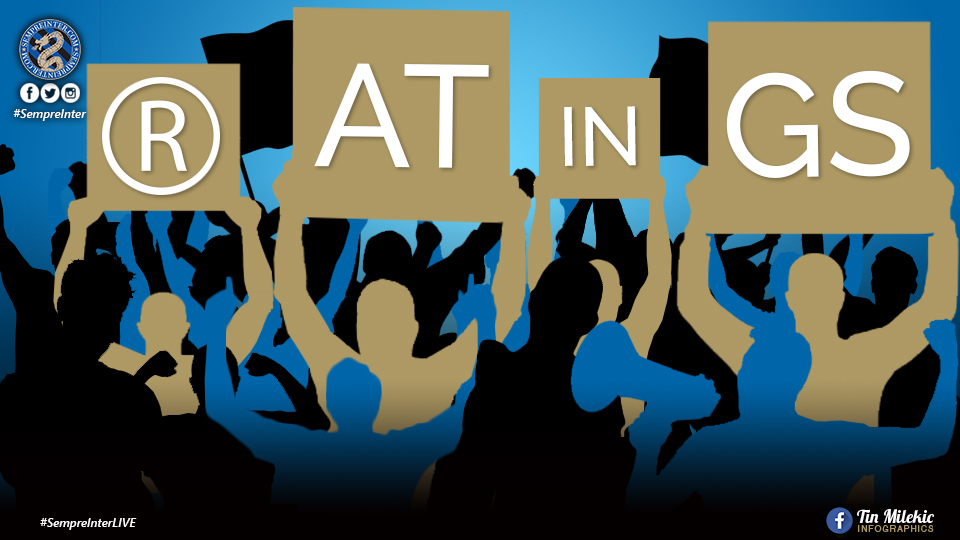 Inter are their own worst enemy. The victory against Bologna was supposed to bring some enthusiasm, some joy and a little bit of confidence. What is brought was another terrible performance, shocking attitude and a lot of pain to the Interisti that were brave enough to be watching.
Samir Handanovic – 4.5: Asleep most of the time. His refusal to come out for crosses has constantly troubled his Inter career. Genoa played long all night without fear.
Joao Cancelo – 5.5: Its obvious Joao tries to play it too safe in defence but he was the only one tonight getting in attacking positions and trying to get a good cross in.
Milan Skriniar – 5: Worst performance in an Inter shirt. He has been our best player so far but he seemed unsure and didn't believe in his team-mates. Off night.
Andrea Ranocchia – 4.5: The own goal was supremely unlucky. But he should have been sent off before that. Struggled all night against a 34 year old Pandev. Beaten.
Danilo D'Ambrosio – 4.5: NotMaicon is OK on the right side of defence. He doesn't venture forward much but his touch was like a man with lead for feet. Not a left-back.
Matias Vecino – 5: Matias has been missing for quite some time now. His runs are nowhere, his off the ball work is barely there. He looks like he's out of gas.
Roberto Gagliardini – 5.5: Much improved tonight. Tried to be everywhere on the pitch. Threw himself in 50-50's but when you are out of form somethings don't click.
Antonio Candreva – 5: So many times, when he starts to run with the ball he dribbles it straight to the opposition. This is not what wingers do. One good shot, but that's it.
Borja Valero – 5: Too slow. Timid. Tired. Out of ideas. Bored even. By the time someone of his passing level comes on he's done. Needs a prolonged rest.
Yann Karamoh – 5: His best minutes came when he was out wide trying to combine with Cancelo. For some reason he was too central today. Effort was not lacking.
Eder – 5: Not his finest game. Didn't get service at all from his team. Karamoh was in-accurate, Candreva was Candreva. Ran himself into the ground.
Rafinha – 6: The only player who can develop a move. Inter's best moments in the game came after Rafinha came on, again. Too bad he cant start soon.
Marcelo Brozovic – 5: In his 20 mins or so he did everything Spalletti asked of him. But couldn't do anything of note. Last week is clearly still on his mind.
Andrea Pinamonti – 5.5: Ran and looked for spaces in the box in his 20 mins. He seems to have that striker's mind. Had a good shot that was blocked towards the end.
Luciano Spalletti – 4.5: The first time he's waited too long for his subs. Why does Candreva start? Surely Spalletti sees him train daily? Why is Karamoh so central? Why?
Michael Fabbri – 3: The referee had a shocker of a game. Every decision was different from the next. Didn't get control of the game. Missed some cards on both sides.
Inter – 4: The team has mentally collapsed. There is no other explanation. Inter showed some fight after the 80th minute when 2-0 down. Shame.
Should Spalletti bring back an unfit Icardi and Perisic? Is it time to bench Borja?
Let us know in the comments below or hit us up on Twitter and Facebook.