SempreInter.com Player Ratings – Inter 0 – 0 Napoli: Another Goalless Draw Against Sarri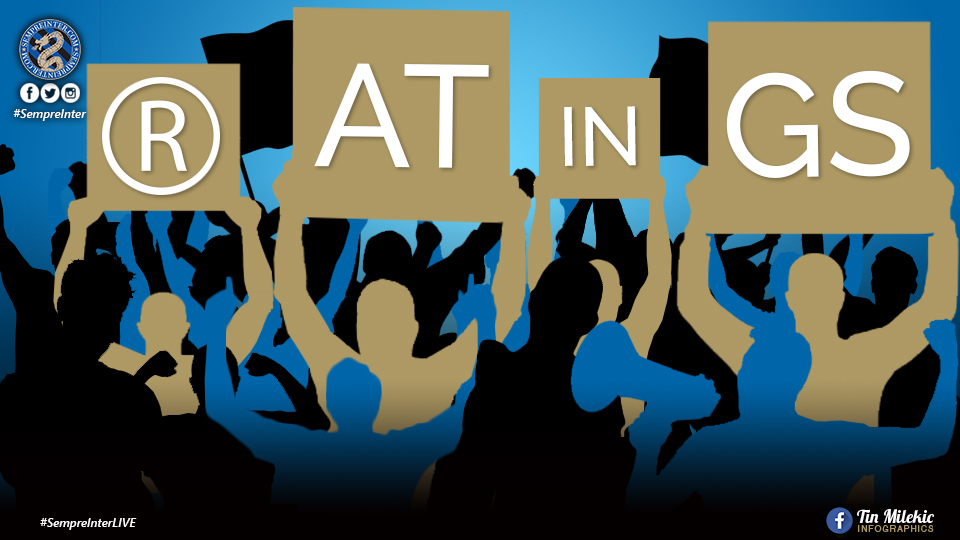 After a dour first half where Inter failed to register a single decent chance, Inter tried to force the pace and carve an opening but the closest the team got is the post from a free kick. An important point against a team that has only dropped 2 points away from home before.
Samir Handanovic – 6: Didn't have a lot to do. 1-2 tame shots on target but the rest was over or wide. Napoli didn't really test Samir. His passing was atrocious though
Joao Cancelo – 6: Gave the ball away too many times in the 2nd half but his set-pieces were good. Positioning and runs were fantastic as well. Much improved.
Milan Skriniar – 8: Skriniar would fit in many legendary squads that we have had with that performance. Yes he was that good tonight. Also hit the post!
Joao Miranda-7: Great return to form by Miranda after some downtime. One mistake but that doesn't tarnish what he did. The velvet glove to Skriniar's steel.
Danilo D'Ambrosio – 6: Fantastic defending. He knows his limitations and plays well within them. Made a few last ditch clearances too and looked ok on the right side.
Roberto Gagliardini – 6: Risked a red card, but Roberto had a much improved game. Intercepted a lot of passes but needs to work on his own. A building block.
Marcelo Brozovic – 6.5: Certainly much more comfortable in the deeper role. Lost his mind alongwith Cancelo for about 10 mins but regained composure. Box to box.
Antonio Candreva – 5: Good defensive contribution but made a few errors that would embarrass a school boy. Spalletti wasn't happy with him on the ball.
Rafinha – 5.5: His lack of fitness is clear. Should not start, as he is far more impactful off the bench. Didn't get the ball and when he did couldn't make it count.
Ivan Perisic – 5: Ivan the terrible. Couldn't get a thing right. Kept trying the same trick that has ruined him over the last 3 months. Needs to be benched. Poor.
Mauro Icardi – 5: Mauro was back into the team after a long time but couldn't get involved at all. Missed a couple of runs and looked off boil all night. Will improve.
Eder – 5: That poor pass straight out of play and then scolding Perisic for it sums up Eder's Inter career. Did nothing of note and messed up 2 chances.
Borja Valero – 5.5: Looked much lively in his 15 mins. Couldn't get on the ball but tactically tried to nullify Napoli's build up play. More of that please.
Karamoh – N/A: Not enough time to do anything. One counter-attack where he showed his inexperience. Should have come on earlier and attacked Mario Rui.
Luciano Spalletti – 6: Defensively his team's set up and performance was terrific. But Luciano needs to find a cure for the attacking woes that are troubling Inter.
Orsato – 4.5: A lot of poor decisions. None more than that Hysaj "foul" by Perisic. Orsato is amongst the top referees in Italy but certainly not based on this match.
Inter – 5.5: Very important point earned and keep the unbeaten streak against the top teams alive. Need to win against the others now, no excuses.
Should Inter continue starting with Brozovic and Gagliardini in midfield? Would you have started Karamoh? Whats wrong with Perisic?
Let us know in the comments below or hit us up on Twitter and Facebook.