Conti To Miss Milan Derby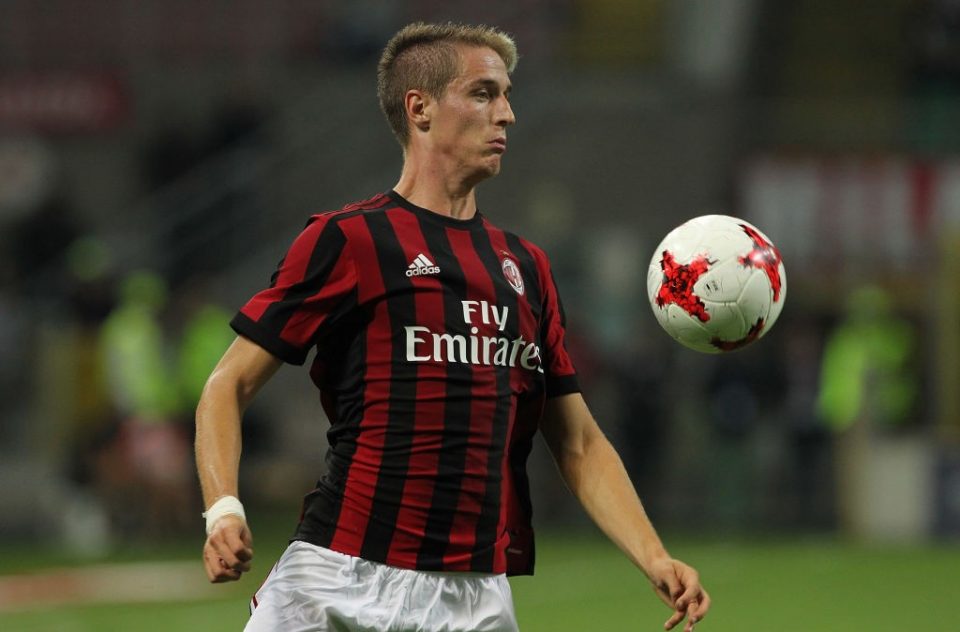 Milan's Andrea Conti has been ruled out for the remainder of the season as a result of a new knee injury and as a result, the full back will miss the upcoming Milan derby Gazzetta dello Sport report.
The 23-year-old was stretchered off the training pitches at Milanello yesterday and underwent testing to reveal what the injury was and the severity of it. The doctor quickly ruled out he had not ruptured his ACL again but had suffered a severe sprain instead that will continue to be monitored in the coming days.
<blockquote class="twitter-tweet" data-lang="en"><p lang="en" dir="ltr">Medical update on Andrea Conti ⬇<a href="https://t.co/K889eQevmw">https://t.co/K889eQevmw</a></p>&mdash; AC Milan (@acmilan) <a href="https://twitter.com/acmilan/status/978632125678280705?ref_src=twsrc%5Etfw">March 27, 2018</a></blockquote>
<script async src="https://platform.twitter.com/widgets.js" charset="utf-8″></script>