Di Bello To Referee Milan-Inter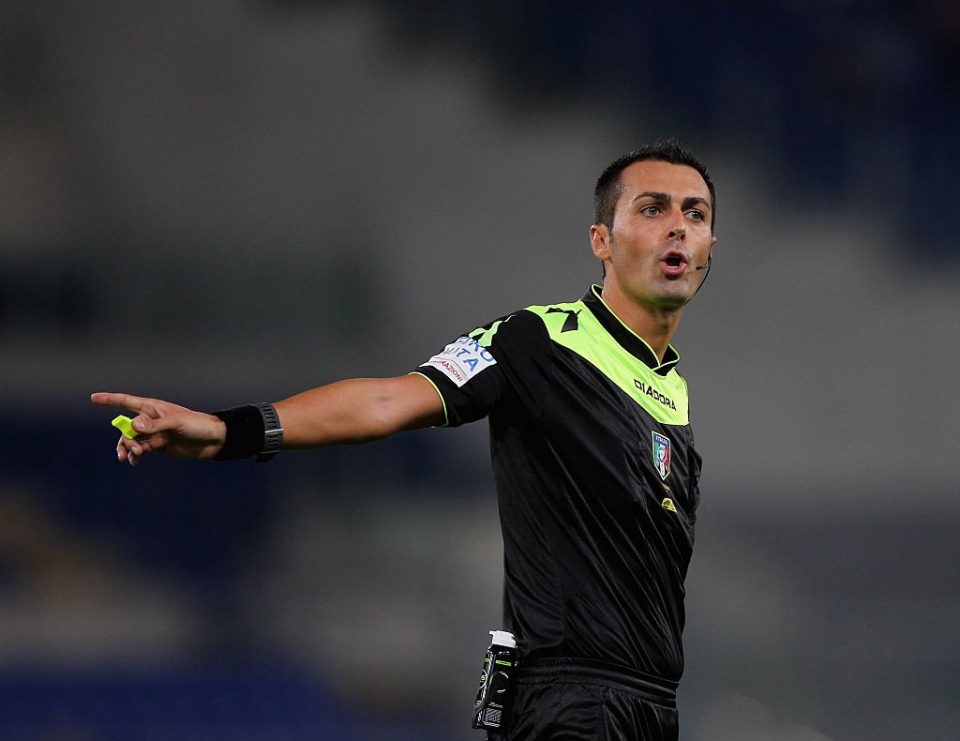 The Lega have published the refereeing appointments for the upcoming fixtures this midweek in Serie A with Marco Di Bello being appointed to referee Wednesday night's Derby della Madonnina.
The 36-year-old referee will be assisted by Alessandro Costanzo and Fabiano Preti. Paolo Valeri will be in charge of VAR and will be assisted on the night by Giorgio Schenone.
Wednesday night's fixture was initially due to be played on Sunday 4th March but due to the tragic and sudden death of Davide Astori, the Milan derby alongside all other fixtures that day were postponed as a mark of respect to the Fiorentina captain.
<blockquote class="twitter-tweet" data-lang="en"><p lang="it" dir="ltr">Nerazzurri al lavoro. Obiettivo: <a href="https://twitter.com/hashtag/DerbyMilano?src=hash&amp;ref_src=twsrc%5Etfw">#DerbyMilano</a> 🎯<br><br>Guarda la gallery completa 👉 <a href="https://t.co/OoJzJ8zShH">https://t.co/OoJzJ8zShH</a> <a href="https://t.co/8PlqMJFyAe">pic.twitter.com/8PlqMJFyAe</a></p>&mdash; Inter (@Inter) <a href="https://twitter.com/Inter/status/980799513328803840?ref_src=twsrc%5Etfw">April 2, 2018</a></blockquote>
<script async src="https://platform.twitter.com/widgets.js" charset="utf-8″></script>