SempreInter.com Player Ratings – Inter 3 – 0 Hellas Verona: Happy Easter Hellas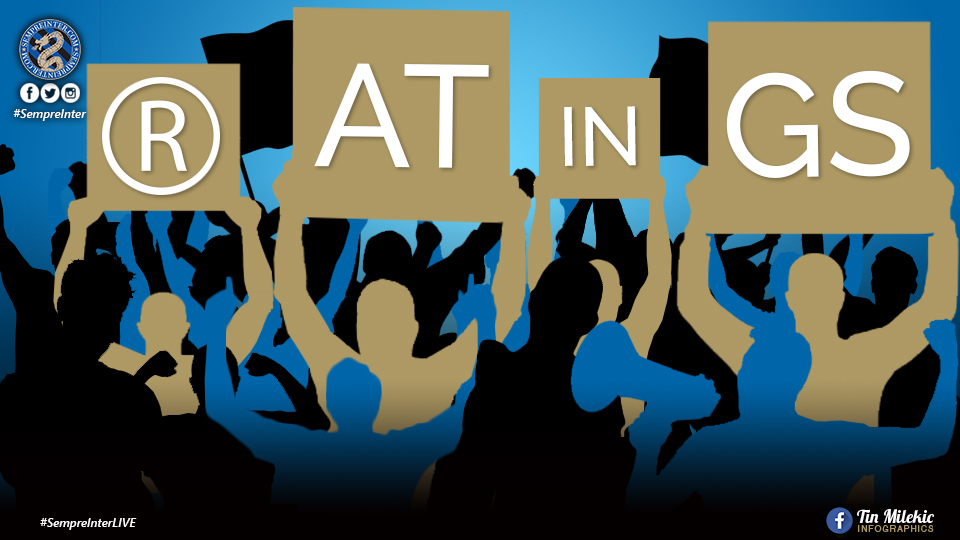 Hellas Verona were in trouble right from the first minute as Perisic found Icardi with a throw in. Marcelo Brozovic also threw his hat in for a man of the match but he wouldn't complain as it's his compatriot Ivan who's return to form will send alarm bells ringing in Trigoria and Formello. 
Samir Handanovic – 7: Didn't have much to do as Verona didn't really threaten except on maybe one occasion. Didn't give the ball away once, distribution was 100%.
Joao Cancelo – 7: Never thought I'd say this about Cancelo, his defensive game was good, his attacking a bit imprecise. Should have got a goal/assist.
Milan Skriniar – 7.5: Skriniar can sniff out danger. Plenty of occassions he saw what was going to happen about 2 seconds before everyone. Eats strikers for lunch.
Joao Miranda – 7.5: As always the velvet glove to Skriniar's steel. Moved the ball around very well for someone who isnt known for it. Stable and looks confident.
Danilo D'Ambrosio – 7: D'Ambrosio was sturdy in his 1 hour. Will be needed against Suso in the derby. Made a couple of important interceptions and blocks.
Roberto Gagliardini – 7: Roberto was brilliant and the combination with Brozo looks well on its way to being a fruitful one. Should have also grabbed a goal or two.
Marcelo Brozovic – 8: Epic. His precision would not be out of place in a swiss watchmaker's factory. Looked dangerous everytime he touched the ball. Perfect.
Antonio Candreva – 7.5: Antonio can smell the derby fever in the air. Absolutely his best game in a long time. Quick thinking, precise passing. The goal will come soon.
Rafinha – 7.5: Toyed with the Verona midfield for about 60 mins and then he looked a bit tired. Found spaces and passes when he wanted. Deserved ovation.
Ivan Perisic – 8.5: Ivan is the key to the Champions League. An assist with a throw in followed by a beautiful cross. Typical Perisic goal is the cherry on top.
Mauro Icardi – 8: Wake up, score goals, sleep, repeat. Maurito's team served him goals on a plate and he gobbled them up. Closed down well when needed.
Davide Santon – 6.5: Came on to look for some confidence that he had lost previously and did a good job of keeping things quiet. Did what was needed in his 30 minutes.
Eder – 6.5: A bit selfish. Went for the option of getting opponents booked rather than score. Match was over by the time he came on so that's alright.
Borja Valero – 6.5: Borja doesn't look tired anymore and will be a great asset on the bench for Luciano to bring on in games like these. Some great vision.
Luciano Spalletti – 8: Spalletti has somehow woken up the beast of the player that is inside Brozovic and made Gagliardini roll back the time to last season. Fantastic.
Gianluca Rocchi – 6: Not a red card. Missed a penalty on Eder earlier. Overall these were the only mistakes in an easy game for the referee. Not many 50-50 decisions.
Inter – 7: 4th clean sheet in a row. Defence looks solid, passing looks crisp and the attack is working almost to perfection. We look unstoppable at times
Do you agree? Disagree? Would you start with the same starting line-up against Milan? Can Inter wrap up the 4th spot sooner than we think? Will Inter challenge Roma for a the 3rd spot?
Let us know your thoughts in the comments below or hit us up on Twitter and Facebook.