Milan-Inter, The Chinese Derby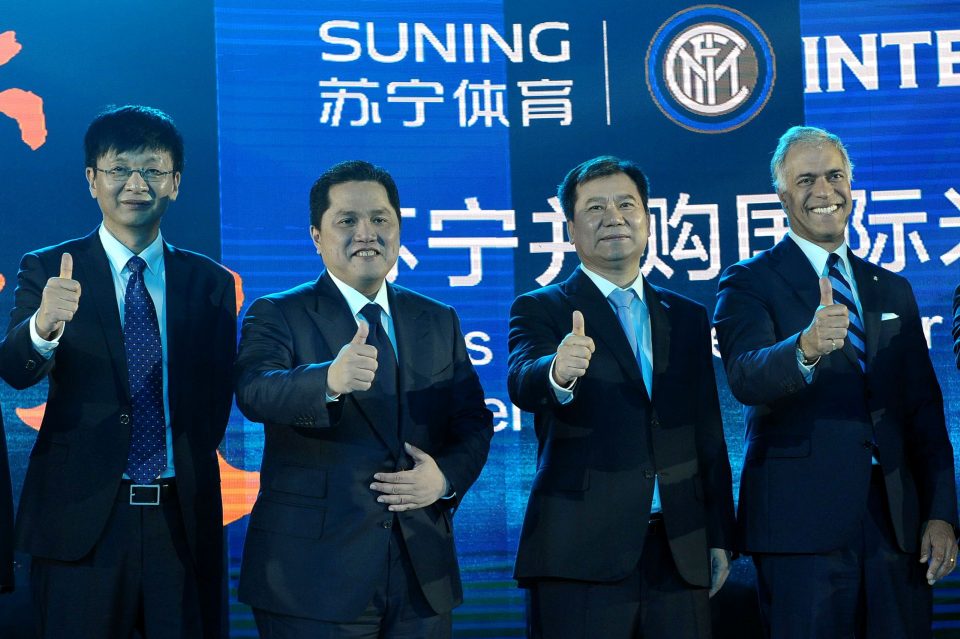 Tuttosport previews the Milan Derby, recalling the difficulties that both Inter and Milan have faced since their Chinese takeovers.
It's almost been a year since the first Chinese Milan Derby on April 15th of 2017, which ended 2-2 thanks to a very late Zapata goal in front of Milan's new owner Yonghong Li.
Since that time it has been a difficult twelve months for both clubs. Suning have been hurled by a change of attitude towards foreign investment, specifically into Football, from the Chinese government in Beijing. Resulting in heavy restrictions over Suning's spending budget in the transfer markets, in light of Zhang Jindong's close relationship to the Chinese government. A slowdown combined with the need to respect UEFA's financial fair play deal, a constraint that could loosen next Summer.
Additionally, just a few days before the Derby, came news of Fabio Capello and Walter Sabatini's separation from Suning, proving that it is not easy to find the winning formula in football, even for a multinational corporation with a fifty billion turnover.