Piero Ausilio: "A Win Today Would Distance Milan From The Champions League, De Vrij? No Comments"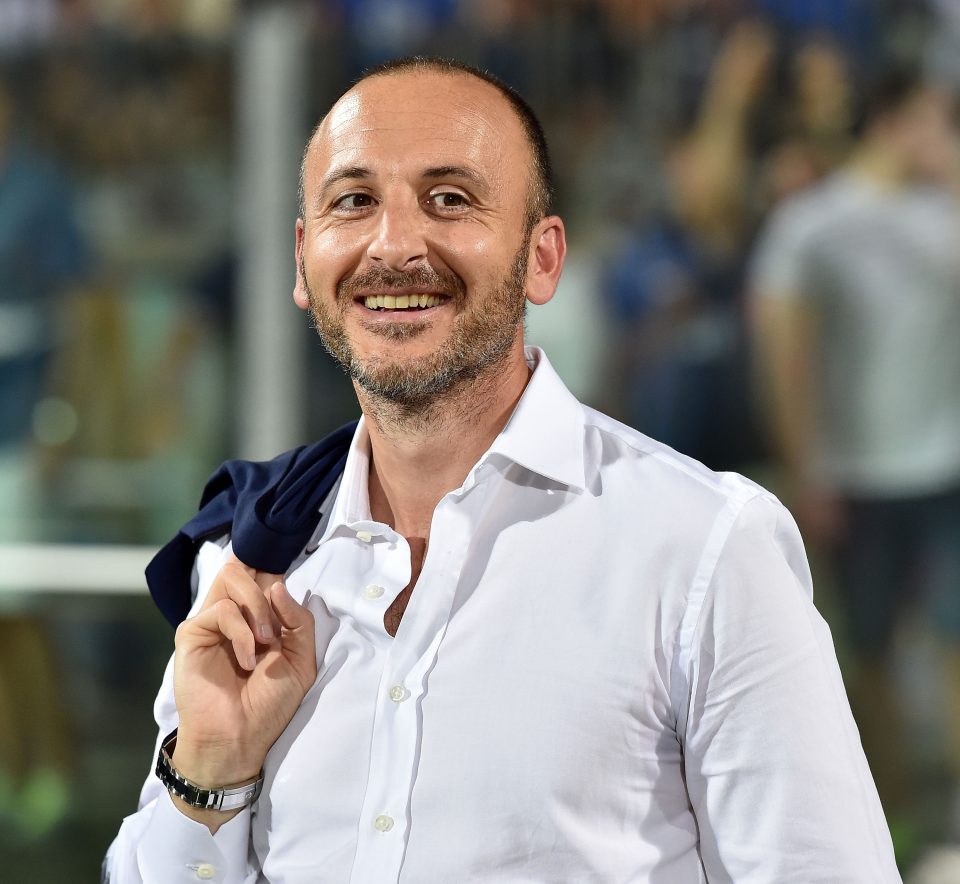 Inter's Sporting Director Piero Ausilio stopped by Premium Sport for his traditional pre-match interview moments before the start of the derby against AC Milan at the Stadio Giuseppe Meazza.
Ausilio began by talking about the great form shown by Marcelo Brozovic recently stating that: "In reality Spalletti has studied everything about Brozovic. Even studied his position in the World Cup qualifiers. He studies everything. I am happy that it is working.
"Now the points matter more, every match is decisive. For us it is important but we have a few points advantage, we can increase that in the league table but that does not mean that on Sunday we cannot run like we run tonight" Ausilio continued.
Ausilio was asked if he could confirm that De Vrij is on his way to Inter to which he replied: "I cannot confirm anything, Inter's transfer window opens on May 20th. First we will talk with our players and evaluate the players we have here. I want to pay compliments to Igli Tare and Lazio for the work they have done, they have my respect."
Will Icardi's contract renewal be discussed after the 20th of May?
"There's no deadline, everything with Mauro is so spontaneous that it could happen tomorrow the same way it could happen at the end of the league. It will be a very standard process. He's renewing his house in Milan? He might be getting a bigger one, he's happy here and his family has a good life in Milan. Inter has always shown him gratitude, it wouldn't be a surprise if we started discussing a renewal, it would already be the fourth time."
In that period full of draws, did the team gain the right mentality and strength needed to aim for higher objectives next year?
"I hope so, now we need consistency which is fundamental for long term results. We have to continue on this streak of positive results to get to the Champions and then we'll have to set next year's objectives."
Will a win today distance Milan from next season Champions League?
"It would seem to be so but this is a very difficult match, Milan played an excellent match against Juve. Nothing here is a guarantee, it will be a battle and we're in good form, for them it's decisive whilst for us it would represent taking a step forward, defeating a great team. This isn't the Milan from the start of the season."