Pasqua To Referee Inter-Cagliari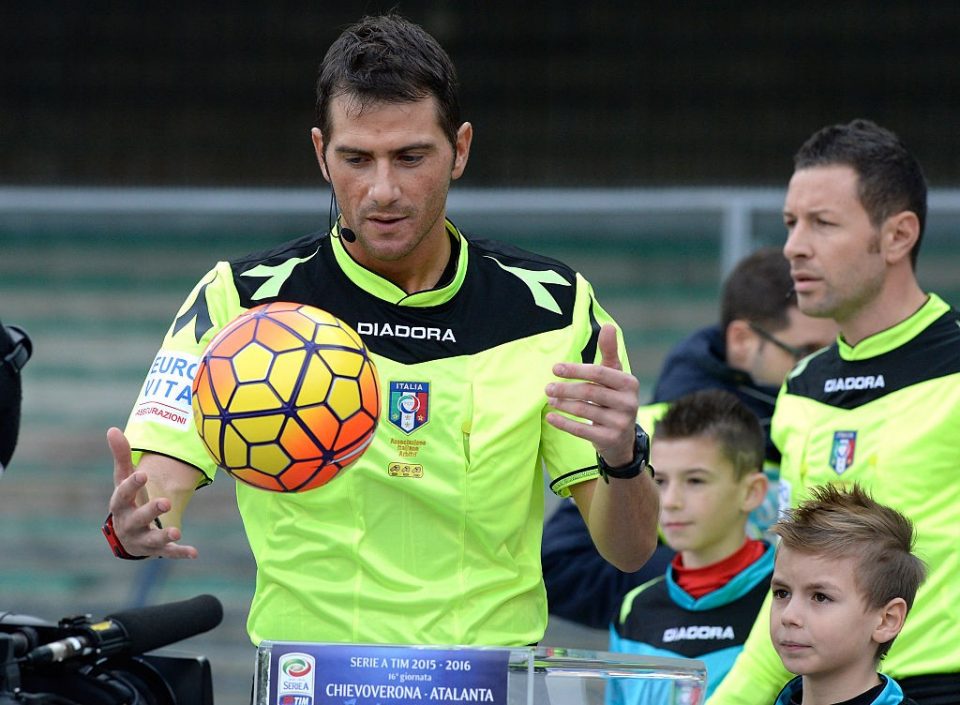 The refereeing appointments for the midweek match day in Serie A have been announced and it sees Fabrizio Pasqua designated to referee Inter's match with Cagliari tomorrow night.
The 35-year-old referee will be assisted by Claudio La Rocca and Alessio Tolfo while the fourth official at San Siro will be Aleandro Di Paolo. Maurizio Mariani will be in charge of looking after VAR and he will be assisted by Fabiano Preti.
Inter-Cagliari is scheduled to kick off at 20:45 local time tomorrow.
#InterCagliari, scelto l'arbitro per la sfida del Meazza ➡ https://t.co/5MPF2XZJHy pic.twitter.com/uUC9VIX0Mq

— Cagliari Calcio (@CagliariCalcio) April 16, 2018