Player Ratings – Inter 4 – 0 Cagliari: The Epic Brozo Show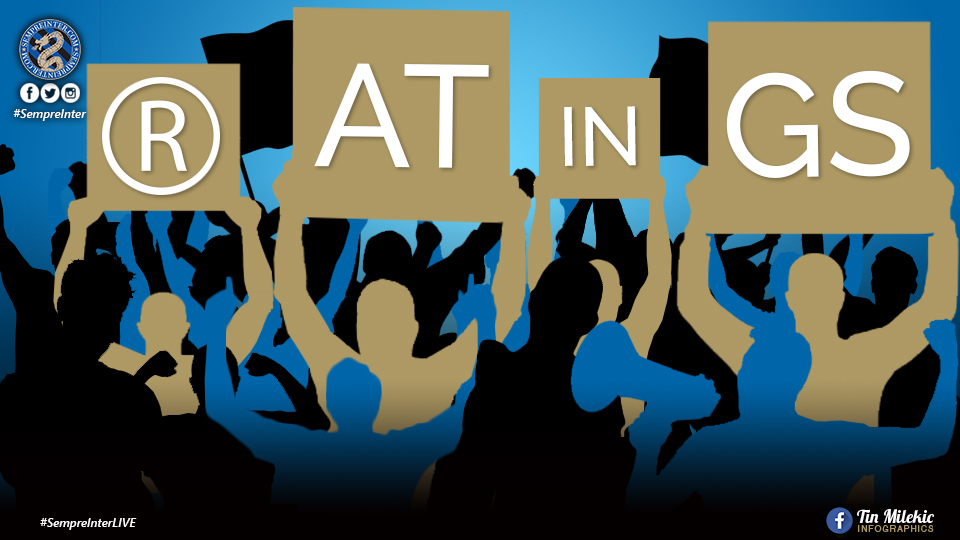 Luciano Spalletti's men missed Marcelo Brozovic in those 90 minutes in Bergamo last weekend. He returned from suspension as Inter hosted Diego Lopez's men from Sardinia and took only 3 minutes to stamp their authority. Cagliari werent able to create a single chance all game. 
Samir Handanovic – 7: If Samir knew this is how Inter would play, he would have brought his favorite book to read. Did whatever he needed to do.
Joao Cancelo – 7.5: Great moment to score your first goal. Looked great and combined well with Yann. Needs to improve the quality of his crosses.
Milan Skriniar – 7.5: Man of steel. Elbowed in the first half, took a scissor kick in the face in the second. Still dusted it off and carried on like normal.
Joao Miranda – 7.5: Joao has been playing like a man mountain recently and almost manages to outplay his partner.That is really saying something.
Danilo D'Ambrosio – 7: When he plays quick passes over the defence and makes those attacking runs, he makes Ivan twice the player. Great day out.
Roberto Gagliardini – 7: His injury looks bad. Looks like he will be out for sometime, but in his 37 minutes he looked like a complete box-to-box midfielder.
Marcelo Brozovic – 8.5: A goal and an assist. Made the team tick for 90 minutes. Won 50-50 balls, moved the ball well. Didn't put a foot wrong all night. Epic goal and performance.
Yann Karamoh -7: Wreaked havoc on Cagliari. Unlucky as he could easily have scored a brace. Made a few rookie mistakes but they will go away with time.
Rafinha – 7.5: When Rafinha is on song he toys with his opponents. The goal is coming but his fitness can only mean good news for Inter.
Ivan Perisic – 7.5: Ivan was like a wrecking ball for Cagliari. Took on his man all night and won most of the time. Great strike at the end of the game.
Mauro Icardi – 7.5: Some fans don't like that he doesn't get involved in the play. Against Cagliari he did that as well. Got a goal off his only shot on target.
Borja Valero – 6.5: Easy game for Borja to get some confidence back. He was not pressed hard but made the team tick and gained a lot mentally.
Antonio Candreva – 6.5: Spalletti tried to break Candreva's luck against Cagliari. Antonio looked hungrier and maybe would have taken the penalty. Good signs.
Andrea Ranocchia – N/A: Too little for him to do but he made sure there was no trouble for Handanovic. Was brought on to give Miranda a little respite.
Luciano Spalletti – 7.5: Brave call with the lineup and he was rewarded. Unlucky with the Gagliardini injury but used his subs well. Almost perfect game.
Pasqua – 2.5: Pasqua couldn't get anything right tonight. Poor call on the penalty. Poor throw in calls, poor fouls and tame yellow for Brozovic.
Inter – 7.5: A step forward and finally scoring goals and converting chances. The important thing is to do this in the next game as well.
Should Dalbert have gotten some playing times? When is Vecino coming back? Would you repeat the same lineup against Chievo?
Let us know your thoughts in the comments below or hit us up on Twitter and Facebook.