Skriniar: "I Hope To Play In The Champions League With Inter"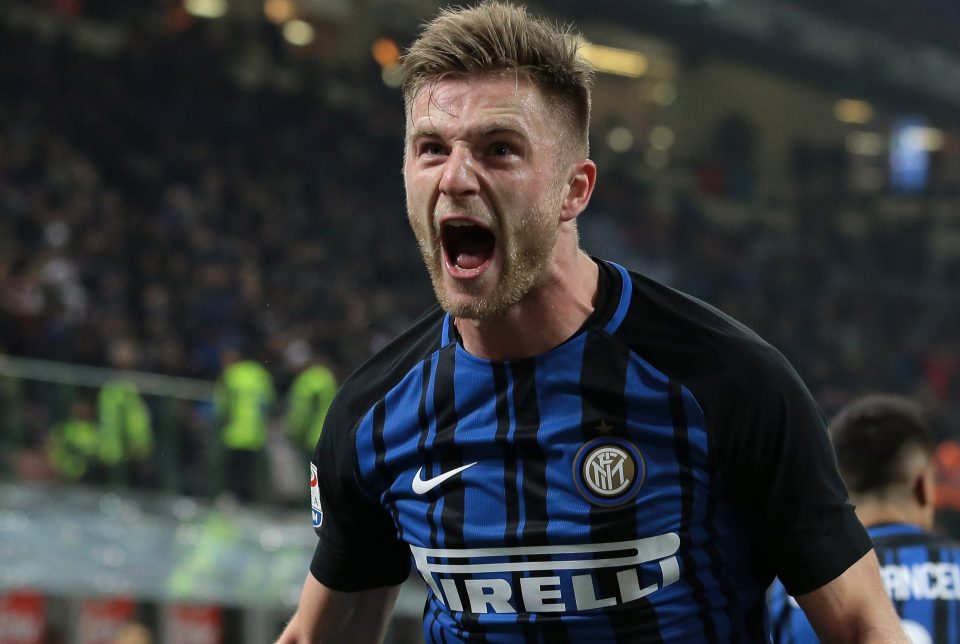 Ahead of this weekend's Derby d'Italia Italian newspaper La Repubblica have published an extended interview with Inter defender Milan Skriniar, covering a wide range of topics that Nerazzurri fans will be interested to hear his thoughts on. Here's what he had to say.
"Everyone here calls me Skri or Skrigno, I like it. It's only recently that people have started to say 'Ciao Milan', although they always keep their voice down…
"Up until three years ago I'd always played in midfield, but then the coach at Zilina Adrian Gula persuaded me to move back [into defence]: I like playing here and I haven't moved again since.
"After that Samp came calling, and it was with them that I really started to understand how you play in this position. How? Thanks to [Marco] Giampaolo, he's brilliant."
"Beforehand all I had to do was compete with the opposition centre-forward. At Samp I improved a lot. It was easier to move from there to Inter, because by that time I knew myself and Serie A well. Spalletti is another maestro and I was happy to come to play for him."
"I'm living a dream at the moment. Trust me, I would never have imagined that one day I'd play for Inter, and tomorrow we're playing Juventus in front of 80,000 people at San Siro. It all seems unbelievable to me. But I can't spend all my time dreaming, I have to live this life of mine. My family can't believe it either."
What kind of Juventus side does Skriniar expect to find on Saturday night? "I expect them to be really fired up and aggressive, they have to win. But we're ready for the battle too: the fans will give us an enormous boost. We've made it past our crisis now, we have only conceded two goals in our last nine games.
"Of course, it's Juventus we're playing here: they have Higuain, Mandzukic, Dybala Douglas Costa and the midfielders. But we're going to attack them."
"Future? I don't know what's going to happen in the future, at the moment I just want to be perfect for Inter. Our target is to take the club into the Champions League, which is really important for us. It's one of my dreams to lift that trophy, but first I'd just like to play in it. And I hope to do so with Inter."