SempreIntercom Player Ratings Udinese 0-4 Inter: Brozovic Masterclass Helps Inter Thrash Udinese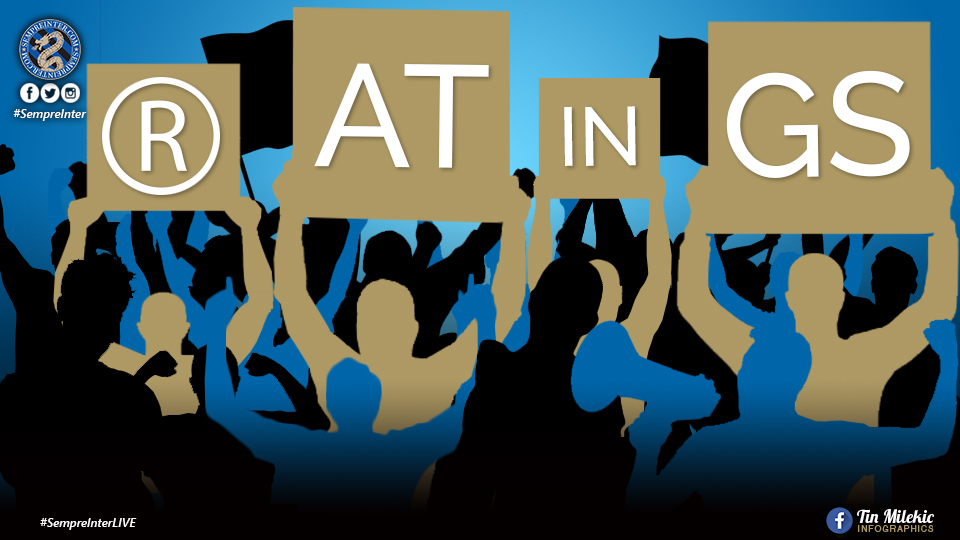 After a difficult outing last week at home, Inter got the perfect remedy. A 4 goal victory was exactly the pick-me-up Spalletti's men were looking for and showed their hunger for it from the get go. Lets see who all stood out at the Dacia Arena:
Samir Handanovic – 7: That save on Lasagna kept our season alive. It proved to be more important when Rafinha bulged the net at the other end. Best game in a cap.
Joao Cancelo – 7: Silky skills on the ball but some of his passing and running need to be worked on as he left us in trouble with it. Great player to watch though.
Milan Skriniar – 7: Miranda pulled up during the warm up so Skriniar had to switch sides in defence. Never looked in trouble or out of place. Superhuman ability.
Andrea Rannochia – 7: Great goal to open the scoring. Made 1 major mistake that Handa bailed him out off. Got beaten by Lasagna's pace but no trouble was caused.
Dalbert – 6.5: Many Interisti were glad to see him play. He didn't start of well, struggled against high balls but played much better as the game went on.
Borja Valero – 6.5: Borja did what was needed with minimum fuss. When he found the ball in front of the goal he scored as well. Huge confidence boosting goal
Marcelo Brozovic – 7.5: Can #EpicBrozo be the midfield general we have been looking for the best part of a decade? He was masterful and barely put a foot wrong.
Antonio Candreva – 5.5: Candreva started bright in the afternoon sun but his performance sank like the setting sun. Made basic errors and was wasteful with shots.
Rafinha – 7: Signing Rafinha has to be on of Ausilio's best moves. It might even prove to be a master-stroke. He looks better with each game. Finally on the scoresheet too!
Ivan Perisic – 6: Needs to be a little more decisive with the ball. Did a lot of tracking back as well and was acing it defensively. Fofana stamp slowed him down
Mauro Icardi – 7: Mauro scored but his best moment came in setting up that Rafinha goal. Used all his strength and ability to get the Brazilian in. Complete.
Davide Santon – 6: After the week he's had Davide got the basics right and the fact that we were 3 goals up helped him settle and do it. Not sure about his stay.
Karamoh – 6: Should have scored. He's hit the cross bar more times than the net this season but looked very lively in his 10 minutes on the pitch. Starter?
Eder – N/A: Didn't have much time to do anything but could and should have an assist credited to his name. Too bad that Karamoh couldn't score that.
Luciano Spalletti – 7: The team was ready and hungry for the win. Not an easy task considering the week that has gone by. Great subs. Schooled Tudor all game long
Paolo Mazzoleni – 7: Any ref looks better than Orsato at the moment. Got the major decisions right and didn't really have many tough decisions to make.
Inter – 7.5: Three more points keeps the candle of hope burning. Great performances all around the pitch and the game was wrapped up at half time.
Agree? Disagree? Should we start Karamoh against weaker teams? Please let us know in the comments below or over on social media @SempreIntercom