SempreInter.com Player Ratings Lazio 2-3 Inter: Miracle in Rome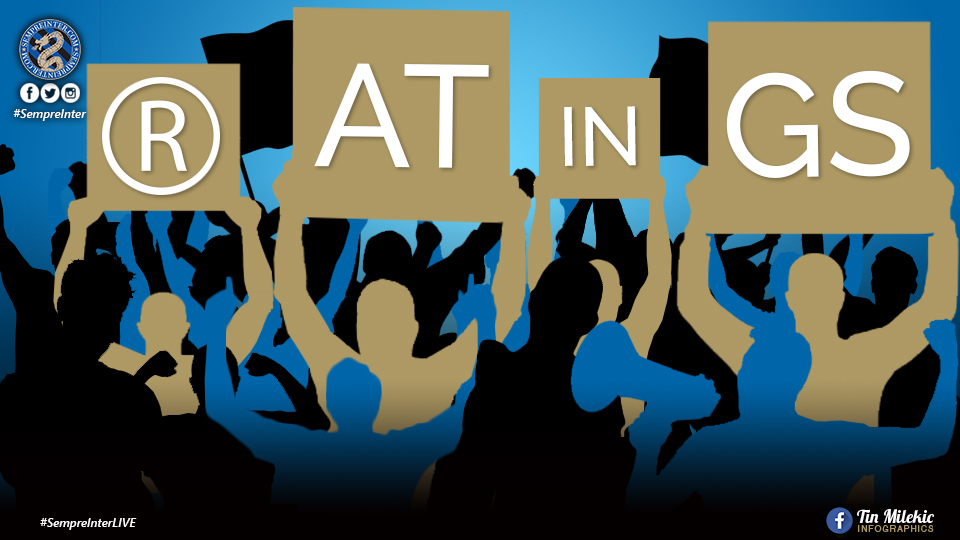 Inter are finally in the Champions League after a see-saw game at the Olimpico. In 5th place with 15 minutes to go, the gods smiled on the Black and Blue side from Milan and made a miracle happen. No other ways to describe what we witnessed on Sunday night. Lets see how it went for each player:
Samir Handanovic – 6: Unlucky on the first goal, caught on the 2nd one. But he made some incredible saves in between all that. Needs to catch some crosses.
Joao Cancelo – 6.5: Started woefully even when Inter looked half decent. Then realised that he could use his pace. Won free kicks and got better as he went on
Milan Skriniar – 6.5: If we are in the CL, a lot of it is down to this man. He consistently managed to stop Lazio's attack and moved the ball amazingly well as usual.
Miranda – 6.5: Could have done a little more on the 2nd goal. His first half wasn't that good but in the 2nd he showed why he will lead Brazil in the World Cup
Danilo D'Ambrosio – 6: D'Ambrosio couldn't make a decent long pass all night. Beaten easily on the 2nd goal but scored an important goal. Points for not giving up.
Matias Vecino – 7: Poor first half and didn't seem in control of his game till Lazio sat deep thinking it was over. What a goal to score and what a time to score it.
Marcelo Brozovic – 7.5: Spalletti once said in his past that great men have great destinies. 2 of our goals came from his corners. He got Lulic sent off. What a turnaround.
Antonio Candreva – 5: Nothing of note in his one hour of play apart from a long distance shot. No great crosses or movement or defensive contribution. Nothing.
Rafinha – 5.5: Never gave up. Didn't have his best nights as he looked slower than anyone on the pitch. Didn't make enough moves or contribution tonight
Ivan Perisic – 6: Just like Rafinha, he never gave up. Very unlucky on the own goal. Always ran for the pass, switched play and did everything that was needed
Mauro Icardi – 6.5: Shocking first half. Earlier in the season he would have had a brace by HT. Didn't get his positioning right. Then scored his 100th goal at Inter.
Eder-6: Gave it his all. Tracked back and ran to support anyone that needed help. His positioning looked better as Lazio went a man down. Impact.
Yann Karamoh – 5.5: Looked out of place. Had a shot on goal but that's it. His technique is clear for all to see but young players don't flourish in such games.
Andrea Rannochia – 6: Important 10 mins of clearing all long balls and winning everything in the air. We looked secure for the 10 mins he was on. Has had a good year overall.
Luciano Spalletti – 7: Good subs. Never sat down once. Kept changing things around. When it clicked it blew Lazio and their hopes for CL away. New contract incoming?
Rocchi – 5: The penalty that was reversed never looked like a penalty in the first place. Got a couple of decisions wrong and was a bit card happy as per usual.
Inter – 7: Finally after flirting with it we are back in the big boys league in Europe. Cant doubt their desire on the night. Gave it 110% and never ever gave up.
Agree? Disagree? Would you name Skriniar as man of the match? Or Brozo was heads and shoulders above everyone? Please let us know in the comments below