Argentinos Juniors Sporting Director: "Nico Gonzalez Is As Good As Inter's Lautaro Martinez"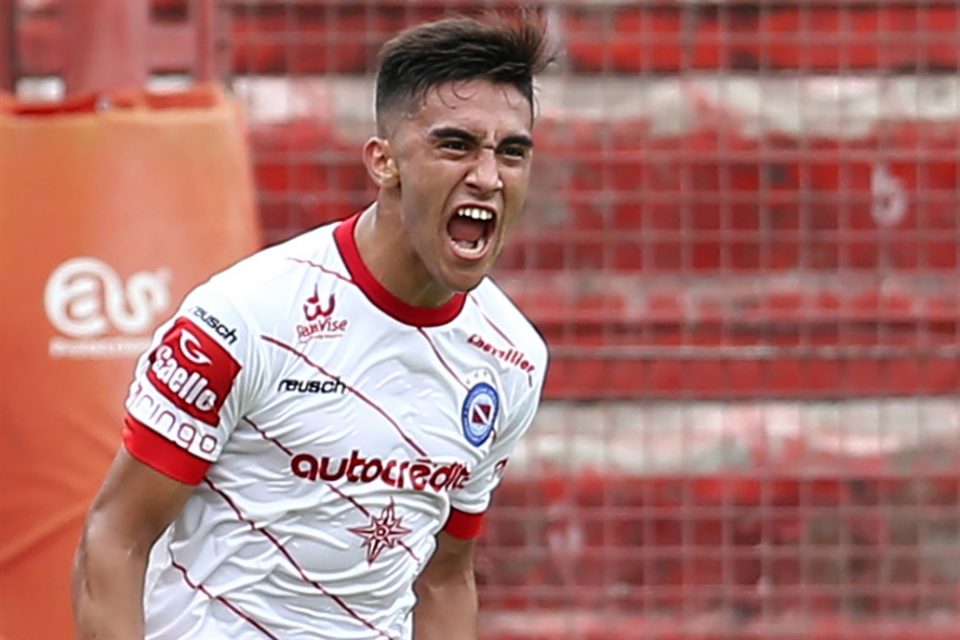 Nicolas Gonzalez has emerged recently as the latest striker to be linked with Inter. Confirmation of the clubs interest comes directly from the players parent club Argentinos Juniors, where Director of Sport Enrique Borrelli spoke directly to FCInterNews.
In Italy, Gonzalez has been strongly linked with Inter. Is it true that the Nerazzurri are interested?
"This is a subject which has already been addressed by our President Cristian Malaspina. I can confirm that there are several clubs on the player, including an Italian one."
Are the Nerazzurri one of those interested?
"Let's just say that it is very likely that it is."
How much does the player cost?
"The value of the player will be determined by the President."
Latest reports suggest that the President will be travelling to Europe and could meet with the Nerazzurri Directors?
"Yes, President Malaspina is going to the World Cup in Russia and it is possible that he could stop in Italy first. He could arrive in the coming days."
What sort of player is Nicolas Gonzalez?
"He is a top player. Physically very strong and quick. He has excellent technique and offers a threat in the air. He is an attacker who is equally comfortable out wide or in the centre, and is able to create goal scoring chances with ease. He is still very young, but has a great head on his shoulders. I consider him one of the brightest talents in Argentinian football."
Is he ready to play in Europe?
"Certainly. Here, he played first in the second division where he scored the goal to win us the Championship. Then, he imposed himself of the first division. He was the teams main goal scorer, but never felt the pressure. This mental strength would enable him to play anywhere."
So he could fit in at Inter?
"No doubt. He and Lautaro Martinez are the two most promising youngsters in Argentina at the moment."
Who is better out of the two?
"They are both equally strong. On the pitch they have different characteristics. Off the pitch, they are similar: correct, polite and always eager to play. If Nico were to sign for Inter, I have no doubt that he would do very well. He and Lautaro would make an amazing pair, and let's not forget about Icardi either. If Inter could secure Inter, they would be set for the short-, medium- and long-term. I am sure that after a period of adaptation, both players would succeed in Italy."
And you would know because?
"We follow the Serie A very closely in Argentina. Despite my role as Sporting Director of Argentinos, my opinion remains objective. Both Nico and Lautaro will be the future of the Argentina."
Is there anything else you would like to add?
"I would like to acknowledge the work of former Roma player, Gabriel Heinze. He was the first coach to introduce Nico to the first team. Also, if the player were to go to Inter, I would like for him to join Inter so that he can be helped by the other Argentinians at the club."