Conflicting Reports Regarding Arturo Vidal's Transfer To Inter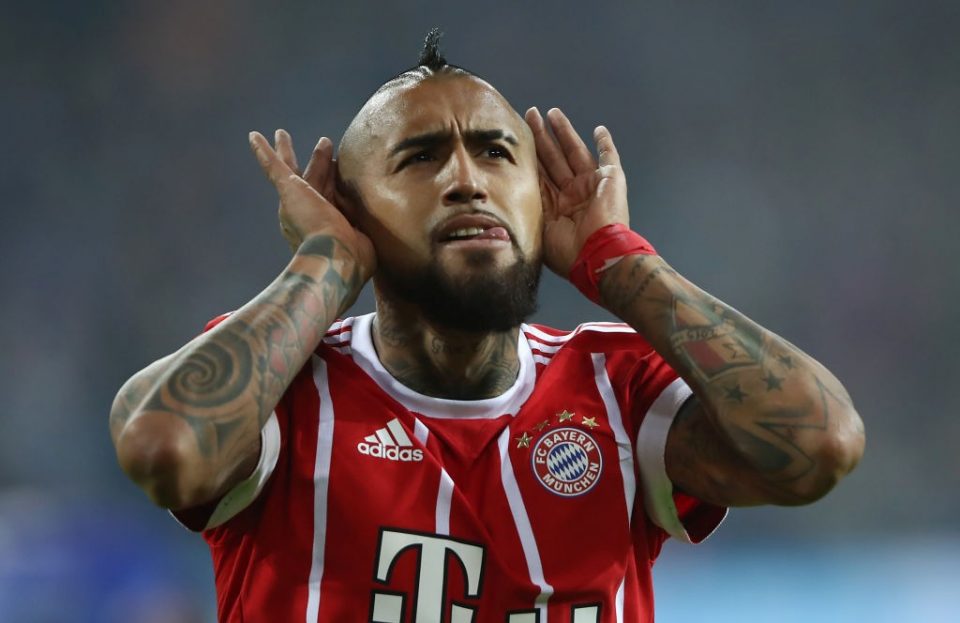 There are conflicting reports coming from Spain and Italy regarding the proposed transfer of Bayern Munich's Chilean international midfielder Arturo Vidal to Inter.
Sky Sport Italia report that Inter and Bayern Munich are at an advanced stage in the negotiations concerning the former Juventus man but are still evaluating other names should the deal provide too costly or financially unsustainable with regards to the settlement agreement reached with UEFA.
The Italian media outlet are adamant that the reason for Inter's hesitation is that the Nerazzurri have to first offload a player, preferably Joao Mario, before signing Vidal.
Meanwhile Spanish Mundo Deportivo suggest that Inter and Bayern Munich are one step away from securing a deal, echoing reports in Gazzetta dello Sport and Corriere dello Sport published today. The Spanish putlet report that everything has been agreed between all parties and only details remain before Vidal returns to Italy only this time wearing the black and blue stripes of Inter.