Player Ratings – Sassuolo 1 – 0 Inter: Another Defeat In Reggio Emilia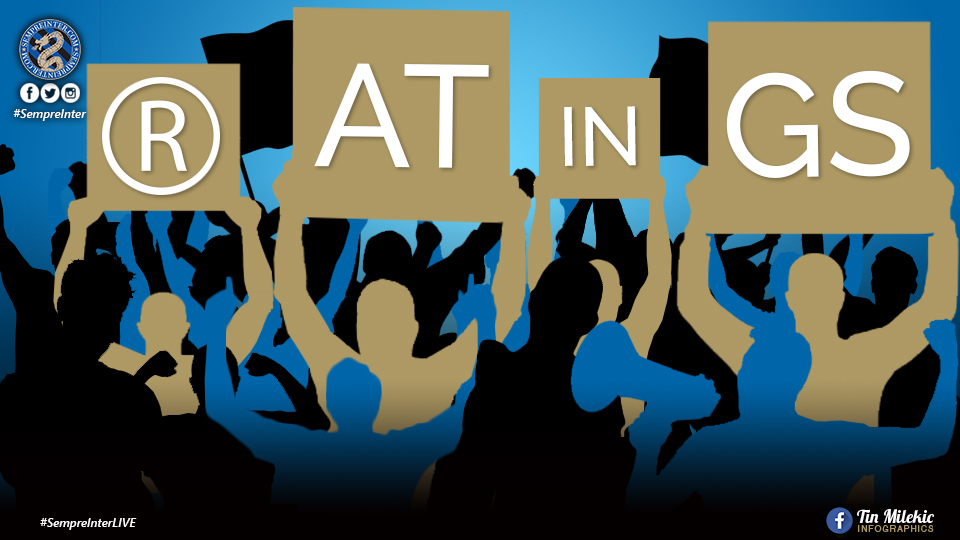 After a fantastic summer that could not have gone any better in the transfer market, Inter were expected to confirm their status as the new Anti-Juve. Inter turned up and did the exact opposite thereby confirming the fact that Inter are forever going to be Pazza. 
Samir Handanovic – 6.5: Had to make two saves apart from the penalty. He almost got to the penalty but didn't really have much to do. Did his best to avoid this defeat.
Danilo D'Ambrosio – 5.5: Was asked to attack a little more but quickly realized that he was getting burned on the counter. He kind of recovered during the game. Not ready.
Stefan De Vrij – 6: Decent debut for Stefan. Did the basics right and was in the right place at the right time. Could have also scored towards the end to grab a point.
Joao Miranda – 5.5:  Conceded some silly free kicks and even risked being sent off for that tackle from behind on Boateng. Stupid time to concede a penalty though.
Henrique Dalbert – 5: Spalletti took him off at half time, there isnt much to be said apart from the fact that he was unable to deal with Berardi at all. Unbalanced.
Matias Vecino – 5.5: Missing in major chunks of the game. Got an avoidable booking for a very similar tackle that got him sent off against Juventus last season. Has to do better.

Marcelo Brozovic – 6: Brozovic looked hungover from the World Cup. The fitness is not an issue somehow but the poor state of the pitch was. His passing got better.
Matteo Politano – 5.5: Not the debut Matteo must have imagined at his old hunting grounds. His crossing was very Candreva-like, the less said about set-pieces the better.
Lautaro Martinez – 5.5: The hype got to him? Not so sure but he was shut down well by Duncan who fouled him at every opportunity. Never got breathing space on the ball.
Kwadwo Asamoah – 6.5: Easily Inter's best player tonight, looked like he's been at the club for years and was comfortable first as a winger and later as a wingback. Guarantee.
Mauro Icardi – 5.5: Mauro doesn't like this ground for sure but like Vecino he was missing for major part of the game. Chased and ran but that is not what we want.
Ivan Perisic – 6: Brought some instant impact at the start of the second half and created one good chance for Icardi as well. Combined very well with Asamoah.
Keita Balde – 6: Showed everyone what he has, surely Keita is ready to start next match. Can dribble past players but didn't get that final pass or shot in his 22 minutes or so.
Yann Karamoh – N/A: Just thrown onto the pitch in an act of desperation. No time to do anything or show his talent with or without the ball.
Luciano Spalletti – 5.5: The high press is good but it needed to be stopped earlier than Inter did especially with Dalbert and Danilo D'Ambrosio as full backs. The team never recovered.
Maurizio Mariani – 5: Soft penalty to be awarded but then the same should have been done at the other end. Didn't use VAR effectively and both teams were unhappy.
Inter – 5.5: Typical Inter, who showed why Inter are "Pazza". Inter needed to affirm the teams rise in quality but insetad brought the kind of performance that has been seen in January since the dawn of time.
Will Radja's addition serve Inter well? Should Spalletti throw in all the new signings immediately?
Let us know your thoughts in the comments below or hit us up on Twitter and Facebook.