Nerazzurri Classics – When Inter Welcomed Recoba Back To The San Siro By Destroying Torino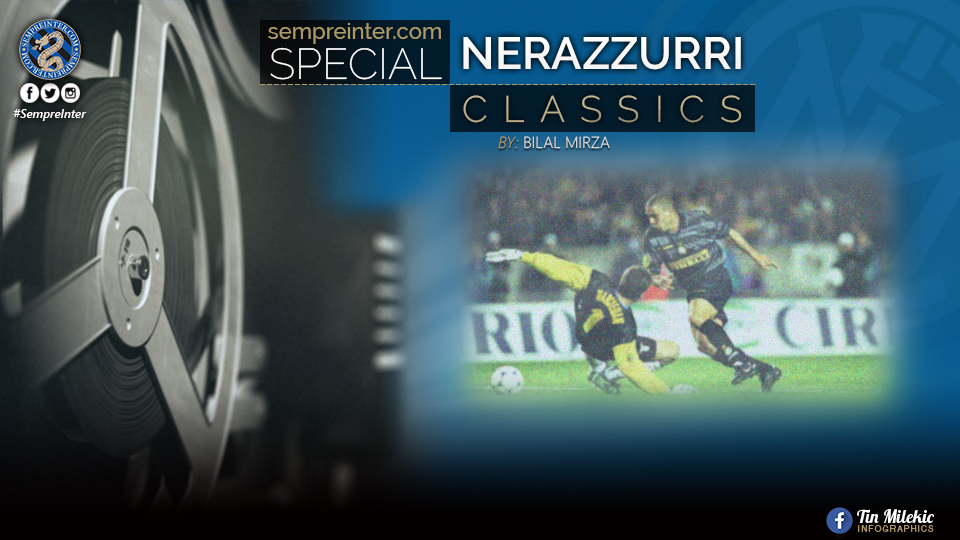 Every week SempreInter.com editorialist, Bilal Mirza, takes a look back at the glorious history of Inter by highlighting a certain match, hero or any other event in Inter's history worthy of being labelled a Nerazzurri Classic. Ahead of Sunday's fixture at home against Torino, Bilal looks back to an encounter at the San Siro that will be mostly remembered for the return of a Torino player to the San Siro.
Coming off a one loss, 97-point scudetto winning season the year before, Inter were off to an impressive start to the 2007-08 season, winning ten of their first fourteen games of the season and drawing four. Racking up 29 goals in the process with a front line led by Zlatan Ibrahimovic and Julio Cruz, the Nerazzurri were solid defensively as well, letting in only 8 goals thus far, with a back-line of Marco Materazzi, Ivan Cordoba, Cristian Chivu and Maicon.
Torino on the other hand had a rough start to the season with two wins, eight draws and three losses going into the game at San Siro in round fifteen. With the notable addition of Alvaro Recoba in summer transfer window, Granata came to Milan looking for an upset win. Lead by winger, Alessandro Rosina, Torino started the game lining up in a 4-4-2 formation, under the guidance of manager Walter Novellino.
Roberto Mancini, in his fourth season as the manager of Nerazzurri, also started the game in a 4-4-2 formation with Ibrahimovic and Julio Cruz leading the front line and Il capitano Javier Zanetti, Nicolas Burdisso, Estaban Cambiasso, Cesar in midfield with aforementioned backline. With the 46000+ crowd rocking the San Siro, Inter enjoyed majority of the possession earlier on, attacking mainly from the wings, rotating ball side-to-side from the midfield and Maicon providing over-lapping runs forward while Torino played primarily on counter-attack.
The first real chance of the game came in sixth minute mark for Inter when Maicon made a marauding run forward starting a counter attack out the back and passing the ball to Julio Cruz, who found Ibrahimovic at the edge of the box after dribbling through the midfield. Ibra's left footed shot deflected off Julio Cruz inside the box and rebound came straight back and his second shot forced a quick reflex save from Torino goal keeper Matteo Sereni. This gave Torino an opportunity to mount a counter-attack but despite their methodical approach, Nerazzurri defended it with ease.
Not creating many chances early in the first half, Torino still troubled Inter defense. Marco Di Loreto thwarted Inter counter-attack by intercepting a ball intended for Julio Cruz and passing it to Rosina. Finding plenty of space with no defender closing him down, he took a dangerous long range shot that troubled Julio Cesar but he managed to parry it away.
With both teams without a goal despite numerous attempts, game remained locked till Ibrahimovic was brought down inside penalty box following a quick passing sequence with Julio Cruz. Ibra had an open shot close to goal with only Sereni to beat, left back Paolo Dellafiore made a last-ditch sliding tackle to prevent a shot. Referee immediately pointed to the spot and Ibrahimovic converted the penalty giving Nerazzurri a 1-0 lead going into half-time.
Mancini made one change to the start of the second half, replacing Brazilian left winger Cesar with Luis Antonio Jimenez. Play resumed with Inter again taking control of the game, mounting an attack from the wings. Julio Cruz scored second goal of the game by heading in an exquisite cross from the left flank, after making a run from midfield and losing his marker perfectly in a crowded penalty box. With both center backs double teaming Ibrahimovic, leaving only Dellafiore to defend, Cruz made the most of an uncontested opportunity to put Inter in firm control of the match.
With the comfortable lead in favor of the home side, Novellino had to make a change to try and slow down the Nerazzurri juggernaut. With Inter fan favorite Alvaro Recoba warming up the sidelines, the Nerazzurri continued to attack. Jimenez made an immediate impact on the game when he found open space following a quick passing sequence with Zanetti. Striking the ball from range, he found the back of the net from outside the box, leaving no chance for Sereni to prevent a 3-0 deficit.
At the sixty-fifth minute mark, Recoba came on for Rosina to a standing ovation from the San Siro. With a huge deficit to overcome, El Chino failed to make his mark on the game. The tempo of the match remained strongly in favor of the Nerazzurri as vice-captain Ivan Cordoba scored a header from a corner kick. The Granata were completely demoralized in front of a boisterous Curva Nord, with game finished 4-0 in favor of the home side.