PODCAST – #StudioInter Episode 101: "Should Inter Play With A 3 Or 4 Man Defence?"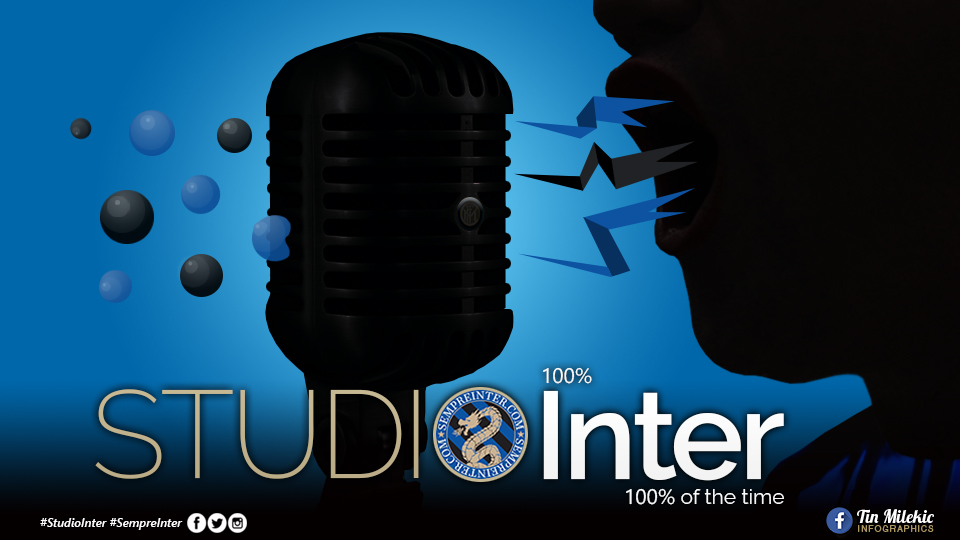 This is #StudioInter, the number 1 podcast in English dedicated entirely to FC Internazionale Milano – where it's 100% Inter, 100% of the time only on SempreInter.com.
In this weeks episode of #StudioInter, Nima is joined by panelists Will, Mohamed and Fulvio with special guest English Serie A commentator for InFront Sports Marco Palmieri.
The panel analyze Inter's win against Bologna before dissecting the Nerazzurri's Champions League group stage draw before discussing if Spalletti should play using a 3 or 4 man defence.
Will Inter be able to qualify to the knock-out stages of the Champions League? Should Inter play with three or four man defence? What is Inter's best starting eleven?
All of these questions plus this weeks Moggi, Moratti and Frog and much much more on this weeks episode of #StudioInter. So sit back, relax and join the boys as they delve deep into the black and blue world of the Nerazzurri.
To subscribe click here: iTunes & Android.
Click here to visit the episode page or stream via the player below:
Or listen via YouTube:
Host: Nima Tavallaey.
Panelists: Fulvio Santucci, Will Beckman & Mohamed Nassar.
Guest: Marco Palmieri.
Edited by: Antonio D'Angelo.
Illustration/design: Tin Milekic.