Inter Captain Icardi Set To Start For Argentina Against Colombia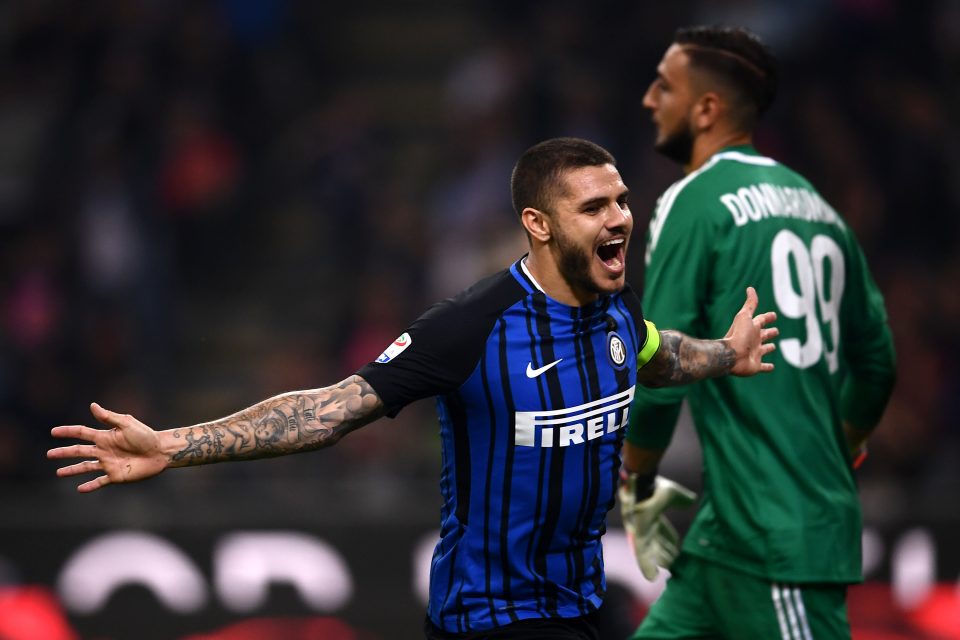 Argentinian TV TNT Sports outlet report that Inter captain Mauro Icardi is set to start in La Seleccion's friendly fixture against Colombia tomorrow at 02.00 AM CET.
The TV channel tweeted out the video below from the training session held in New Jersey reporting that national team captain Scaloni included Icardi in the starting line-up. According to the report Argentina could start the match against Colombia with the following starting eleven: Armani, Bustos, Pezzella y Funes Mori, Acuña, Paredes, Battaglia, Cervi, Dybala, Meza & Icardi.
#TNTSports | Estamos EN VIVO desde Nueva Jersey junto al entrenamiento de la Selección antes del amistoso frente a Colombia. Scaloni paró a este equipo: Armani, Bustos, Pezzella y Funes Mori, Acuña, Paredes, Battaglia, Cervi, Dybala, Meza e Icardi pero podría haber cambios. pic.twitter.com/fUEnTCsy69

— TNT Sports LA (@TNTSportsLA) 10 september 2018