Inter & Milan Likely To Continue Sharing Stadio Giuseppe Meazza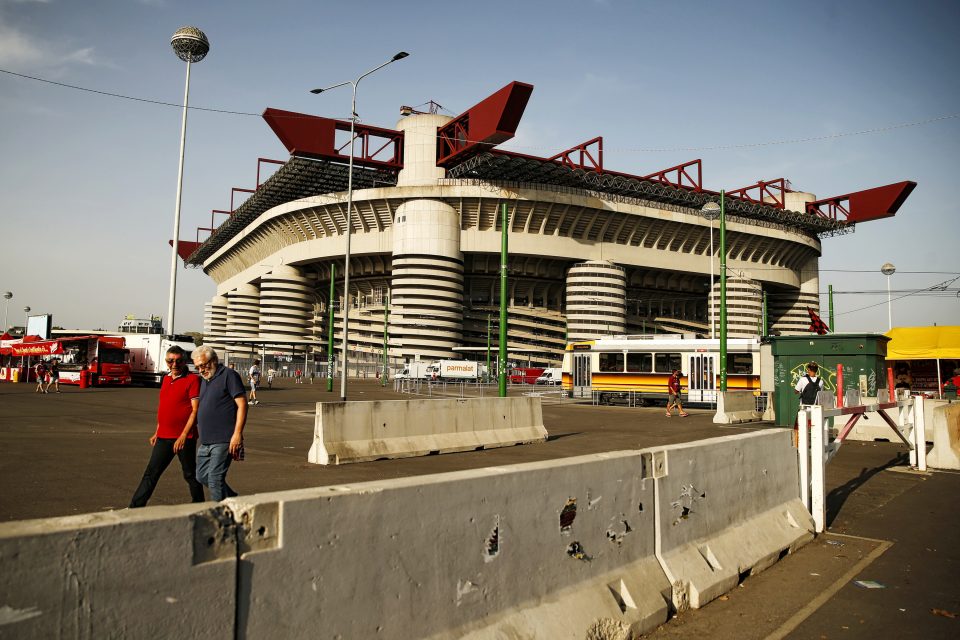 AC Milan must still decide which path to take as far as its future stadium is concerned. The most likely of paths at the moment however, is that of staying at the San Siro and co-managing (and modernising) the illustrious stadium with "cousins" Inter.
For AC Milan, the idea of 'sharing the rent' with their city-rivals is somewhat less inconceivable following former administrator Li Yonghong's departure. The rapport between the two clubs seemed to have been on the downward trend while Mr Li was in charge and following the Elliot fund's acquisition of the Diavoli, excessive tensions between the two clubs seemed to have eased.
The two clubs are certainly rivals and the animosity between the two will not likely dissipate completely (nor would anyone want it to) but that doesn't preclude the two giants' desire to maximise on any possible mutual gains.
Several stories published this summer allude to the continued sharing of the San Siro stadium between Inter and Milan. First, we had the city of Milan demanding €15 million for maintaining the Giuzeppe Meazza, followed by stories that hinted at an agreement between Inter and Milan, that would see them take full-charge of the stadium on a long-term lease, rumoured to endure for 99-years.
And that's exactly where things stand at the moment. Inter and Milan must come together to formalise a plan with which to present themselves before the city of Milan. The City Council is rumoured to favour such a deal being struck between the two clubs, as the alternative would see at least one other stadium (if not two) being constructed within Milano's territorial confines, which is not a favourable idea from the Council administrators' perspective.
Also, if it is true that Elliot's commitment to AC Milan will last solely for 3 to 5 years, as revealed by Franck Tuil, who is now a member of the Rossoneri's Board of Directors, it is unlikely that the fund directors would choose to unilaterally embark on the sort of long-term project that building a stadium would require.
All in all, the signs seem to be pointing at a deal involving the San Siro, out of which all parties – Inter, Milan and the City Council – would stand to gain.