Sampdoria Director Osti: "Inter Are Strong But I Hope They Remain In Difficulty For When We Play Them"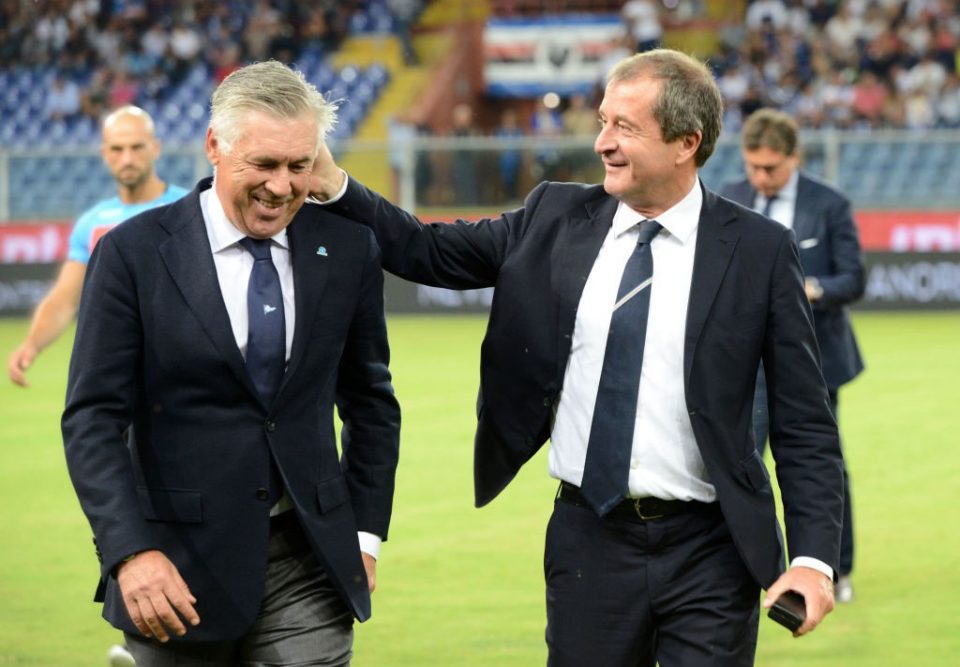 Sampdoria director Carlo Osti is hopeful that Inter's crisis continues next weekend when La Samp play host to the Nerazzurri he revealed in an interview with Radio Anch'io Lo Sport.
"We are very happy as we have started very well in the league. Next weekend against Inter is a great opportunity, a great showcase, these are the games that have cost us in the last few years. We know how strong Inter are, the starting line-up is amazing however I hope that their period of difficulty lasts at least until we play them."
Osti also spoke on current Sampdoria and former Inter director Walter Sabatini who has taken ill in recent weeks.
"On Sabatini there is the utmost secrecy. The president and the coach have dedicated the victory at the weekend to him. We hope to have him with us soon. There is great closeness which is a clear sign that he has many friends in football."