Inter played Sampdoria away from home in what started off as probably as a very slow game on Inters behalf. The back line was reintroduced to D'Ambrosio who returned from injury, as well as Miranda who took De Vrij's spot next to Skriniar. The holding midfielders were Brozovic and Vecino and in front of them was Candreva on the left Radja in that number 10 role and Politano on the right with Icardi on top. 
The early game problems were very easy to fix. The problem was that each line was to far apart from each other which completely spread the field in a vertical sense. This allowed Sampdoria's diamond midfield to be able to take advantage of such a vertically spread Inter. The problem with such a spread is that Inter basically leaves each player to deal with tight triangles around them which essentially isolates them and with a few simple passes, Sampdoria was able to move forward with ease.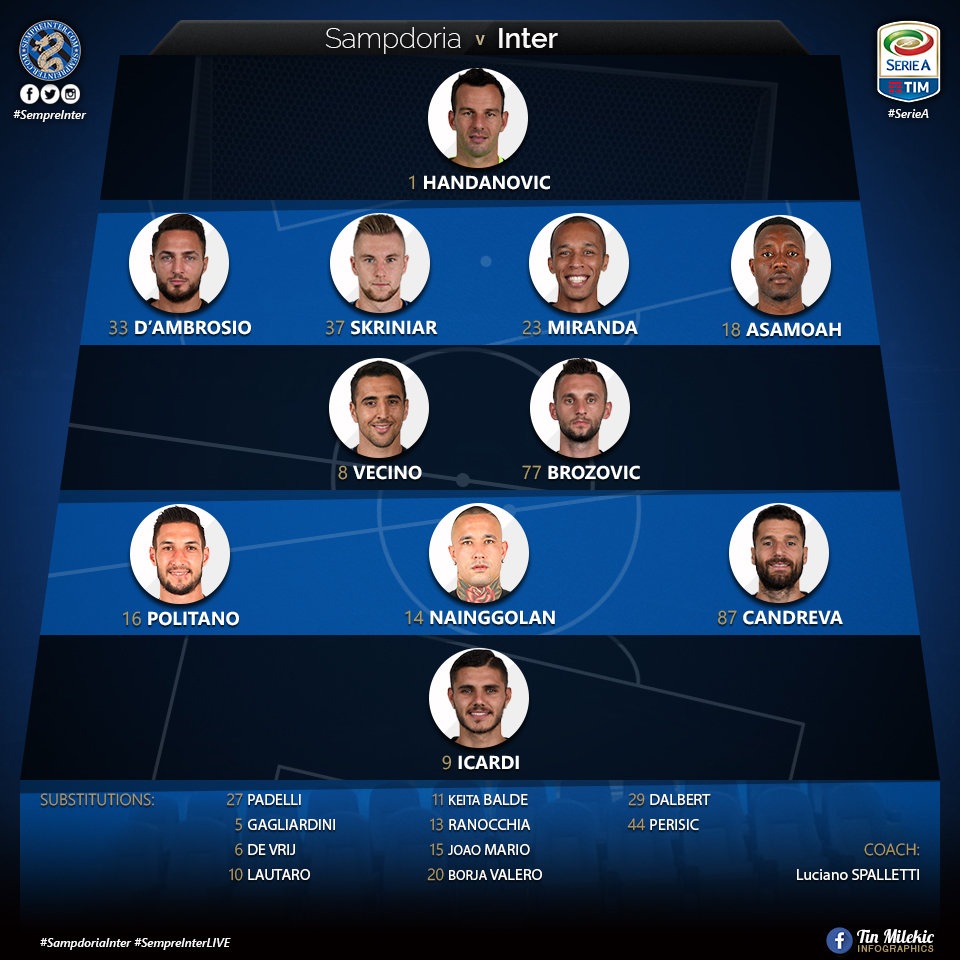 As the game carried on, the back line was able to step up higher on the pitch which basically forced Brozovic and Vecino to step closer to the three line. Once this happened is when Inter really began to activate and be able to turn the ball and control the game.
With regards to the midfield line of three, starting Candreva and not giving Keita Balde a chance is not ok. The only opportunity Keita received this season was during Icardi's absence when he was forced to unnaturally play striker. The minute him and Perisic stepped onto the field it was like a completely different game. The first goal that was waived off after being beautifully struck by Radja is and always will be a very questionable VAR decision. Despite it being "offside" the supposed infraction was miles behind of when the actual goal that was disallowed.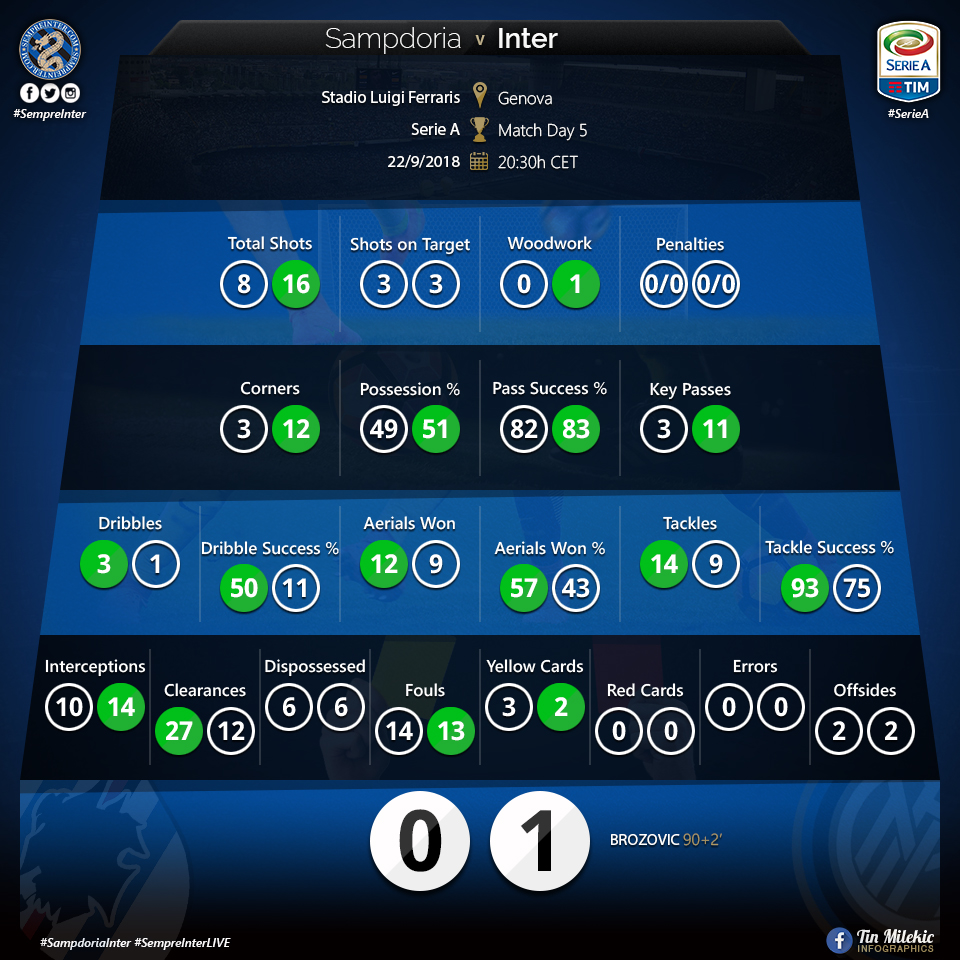 For the second disallowed goal, it almost looked like the VAR referee's made that decision all to quickly and perhaps didn't take into consideration the the ball is only considered out. Regardless, the decisions in both circumstances must be respected considering the referee's are the best placed and best trained to spot these irregularities. 
In conclusion, after all the hard work and after two disallowed goals, Inter was able to dig deep and really show their personality to capitalize in the 90+4 minute and go on to win the game. This goal showed how much this team is growing along with their thriving personality which will hopefully carry this well deserved into the top of the table where they deserve to be.