Inter's Financial Health Improving Steadily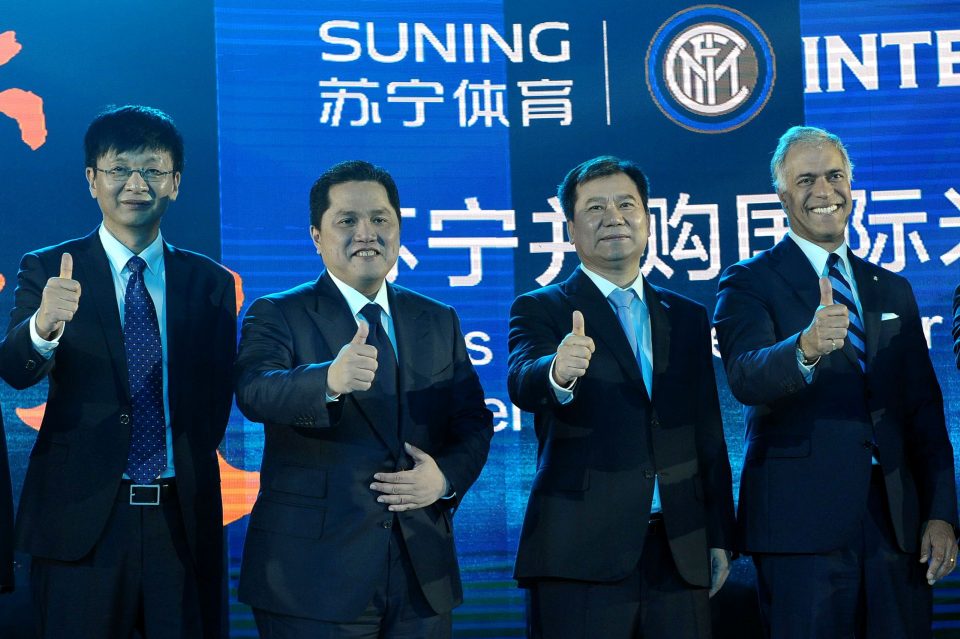 Inter's book-balance remains in the red, but future indications are rosy. According to La Gazzetta Dello Sport, that summarises the essence of what will arise from today's board meeting at FC Internazionale. The club's debts should hover around the €18m-mark, which is a healthy improvement upon the €24m in liabilities that the club incurred at this time last year.
In other words, Inter's 'red' book-balance is only relative, since the improvement on that negative balance keeps the club within UEFA's Financial Fair Play (FFP) parameters and away from the imposition of further sanctions – as far as FFP in concerned, UEFA allows clubs to write off all incurred costs pertaining to women's squads, youth sectors and structural investments. Therefore, come April 2019, which is when Inter's overall financial health will be scrutinised by UEFA's FFP bodies, the club should pass its test.
Inter's budget-balance for the 2017/2018 season is expected to be discussed today, save for technical difficulties in bringing all of the club's board members together – in person and/or through video-conference – considering they hail from Italy, China and Indonesia. In the latter case, the 2017/2018 budget-balance will be discussed tomorrow or early next week.
Most importantly however, Suning's board of directors will see today – and over the coming days – that Inter's overall financial health is on the mend, with practically all indicators of that rising steadily. Granted, they will not witness a scenario of self-financing, which is clearly their ultimate aim considering the hefty investment they forked out; but that is the path they would be witnessing the club on.
Revenues for the financial year should exceed €300m, largely thanks to Champions League qualification. Stadium revenues are also on the rise, owing to Inter's ever-present, record-breaking fan-base. And finally, there's the San Siro Stadium concession-issue that seems to be looming large of late. That's a very big deal as far as Inter's future revenues are concerned, even though the deal would involve the sharing of the Giuzeppe Meazza with city-rivals AC Milan.
Change within the club's corporate positions is also imminent. On October 27th, Inter's board is expected to approve the budget for this season, as well as settle the issue of corporate position-holders whose mandate has run its natural course, with the most notable position in question being that of Mr Erick Thohir's club Presidency.
It is possible that Inter's board will be renewed as is, should it be decided that the club's corporate structure will remain the same as at present, with Suning holding an absolute majority and the Indonesian entourage possessing a minority (30%) share of the club. Sooner or later however, Erick Thohir's 30% share will certainly fall to Suning and today, the board of directors will begin official discussions on Inter's future President (Steven Zhang).