Samir Handanovic: "We Need To Give A Performance Worthy Of Inter"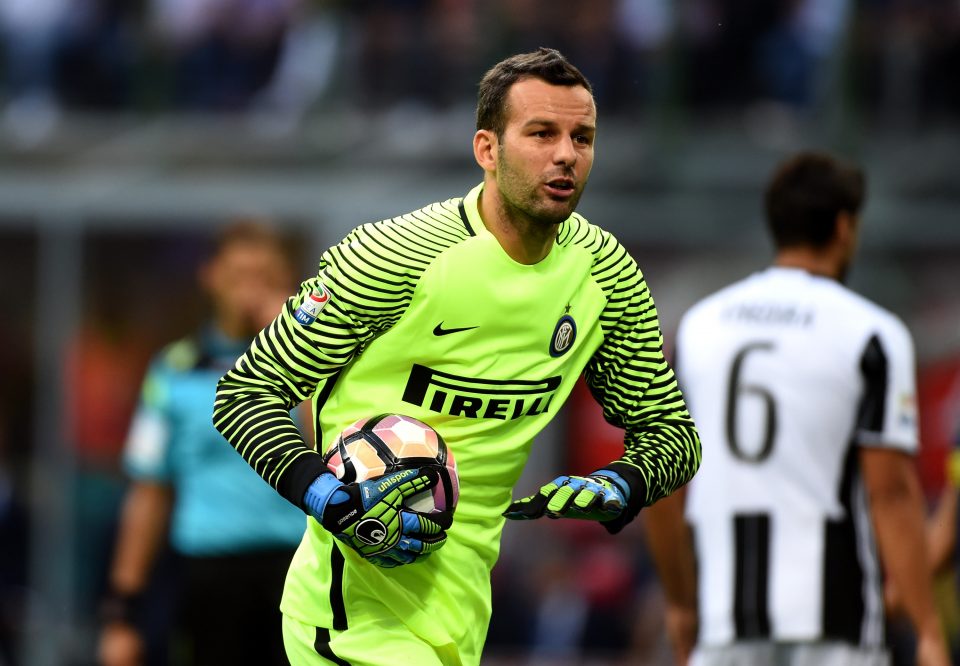 Nerazzurri goalkeeper Samir Handanovic held a press conference ahead of Inter's second Champions League fixture, against PSV  tomorrow evening.
The Slovenian goalkeeper started by emphasizing: "All of the games in this group are equally important. We cannot think about hypotheses, we must go into every game ready and give a performance worthy of Inter."
What does Saturday's win represent for the squad?
"We are a strong group. When someone is called into action, they deliver. This is a great thing, because we're going to need everyone this season."
Is tomorrow's match decisive?
"I don't think so, when you consider that there are four more games. No matter the result, it will not be decisive".
Finally at the age of 34 you have been able to play in the  Champions League. Was the game against Tottenham emotional for you?
"I faced it like any other game. What amazed me was the reaction of the fans to the second goal: that's what made it so special. But I was prepared like I always am."
How do you think you have performed so far this season?
"Are we already giving our final judgement? It's too early for that, we'll see at the half-way point."
What do you know of Lozano? Have you studied him?
"It's not all about Lozano, their other winger is also fast and likes to shoot. They are both young, but we will be hearing a lot more about them in the future, I'm sure. But we aren't worried because we know enough about them to have prepared well."
Would you say you are better protected by your defence this year?
"I don't know how to answer that. There are certainly some games where I face fewer shots, but as a goalkeeper this isn't always good, because you have to focus on keeping focused".