Ex-Inter Midfielder Wim Jonk: "Inter Is A Fantastic Club, Winning The UEFA Cup Was Huge"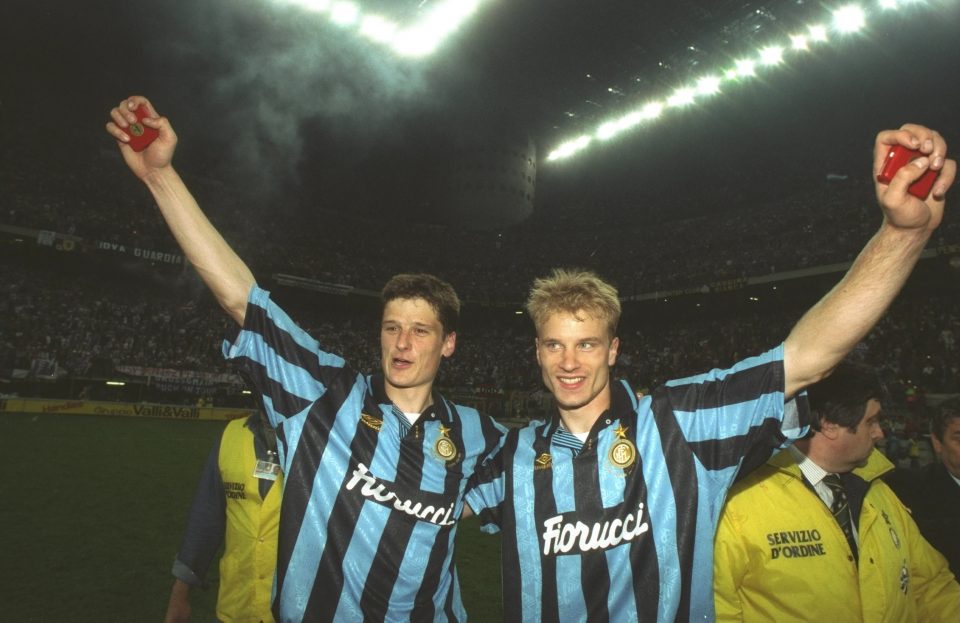 Former Inter midfielder Wim Jonk has reminisced about his time with the Nerazzurri as part of an interview with Dutch news outlet NOS ahead of Inter's match in the Champions League against PSV Eindhoven.
"It was a good experience for me. The intention was to play attacking football, but it did not work out like that. The Italian's take a different approach to football than us Dutch. They are much more professional and defensive.
"When I first arrived it seemed that the coach would be sacked, but afterwards the results were suddenly improved and we had a good season, so it was decided that the coach would be kept. There was great pressure on me and Dennis Bergkamp to perform as we were being compared to the Dutch trio formed by Van Basten, Gullit and Rijkaard at Milan.
"Inter is a fantastic club with an incredible fan base but also there is lot of negativity that surrounds them. I remember that once the fans stopped our training and we were targeted by our own supporters."
Jonk was part of the Inter team that won the UEFA Cup during the 1993/94 season and recalled it.
"It was very important for Inter, which is why it is still remembered today. There was less pressure in Europe than in the league so we played more openly and this translated into good results. It was huge for us because we were doing very badly in the league and the UEFA Cup was there to save the season. That whole season in Europe was my favourite time with the club and winning it was obviously the icing on the cake."
Jonk would leave Inter for PSV in 1995 and revealed his reasoning behind doing so.
"At one point I thought I have to do another year at Inter but I also wanted to think about the future. I had a good time at PSV with Dick Advocaat as a coach and was part of a good group."
He concluded the interview by speaking on tonight's game.
"PSV have a chance because Inter of today is not very creative, but they are a solid Italian team, who beat Tottenham with a little luck, but they have to be respected nevertheless. Of course, Inter have dangerous players like Icardi, Candreva and Perisic."