Handanovic Is Getting Back To His Best For Inter After A Hesitant Start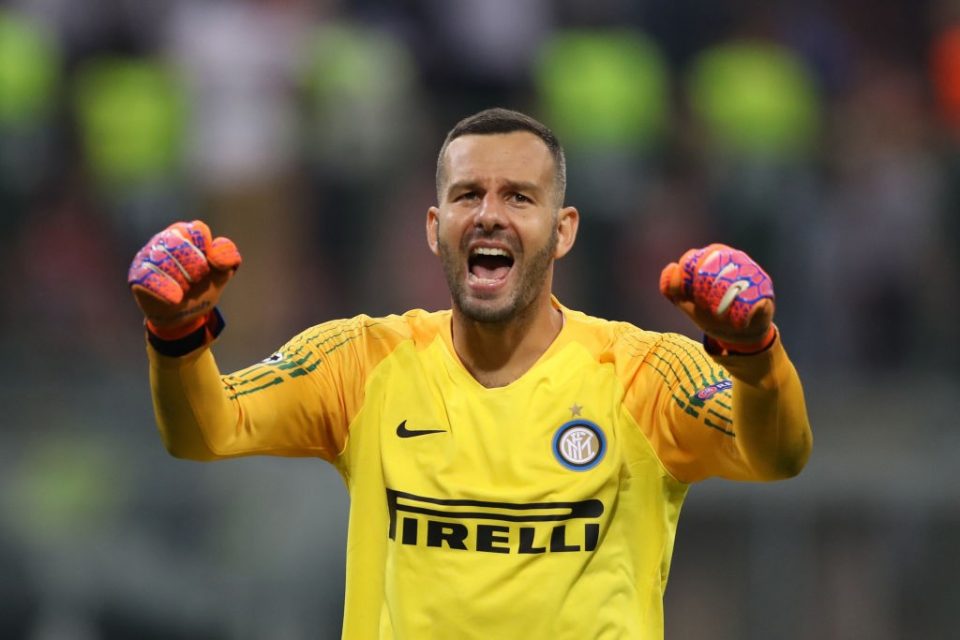 His season did not start in a good way, after poor performances against Torino and Tottenham. However, now he is back to performing at the level that many are familiar with, in Italy and across Europe.
"Against Fiorentina, for example, he only conceded due to an unlucky deflection off Milan Skriniar, but managed to pull off a decisive save against Giovanni Simeone," emphasise Corriere dello Sport.
Furthermore, he also played well against PSV Einhoven and SPAL, during which he denied Petagna and Felipe two very good chances to spoil Inter's impressive run of victories. Although, his movement on the penalty is still being debated. Antenucci was clearly aiming for bottom corner, as tightly as possible, but he put too much angle on the shot and missed.  According to the Rome based newspaper, Handanovic's lack of movement was exactly what he was planning, which was all part of his attempt to hypnotise his opponent, which ultimately paid off.