Ex-Inter Boss Gigi Simoni: "A Truce Between Inter & Juventus? For Me Nothing Has Changed"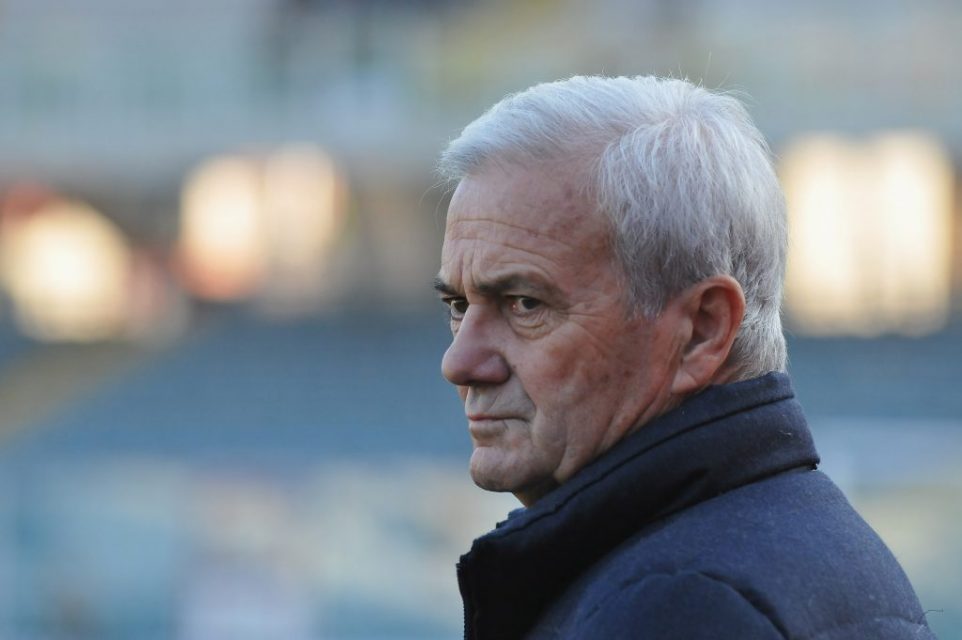 Former Inter head coach Gigi Simoni has hit out at claims by Massimo Moratti that Inter and Juventus are starting to put their past disputes behind them, saying "nothing has changed for me."
Simoni was in charge of the side that finished second to the Bianconeri during the 1997-98 season and lost a highly controversial match in Turin, which saw the Nerazzurri denied what looked a clear penalty after a foul from Mark Iuliano on Ronaldo.
However Moratti, Inter's president at the time, told Italian radio last week that he no longer bears a grudge towards Old Lady after the Calciopoli scandal of 2006 – something Simoni strenuously disagrees with.
"I've never seen a president annoyed for an incident like Moratti was for that one in 1998," Simoni told Sportnews.eu on Thursday.
"It's a very sad memory, we suffered a serious injustice that day.
"We will always have that memory, as will all the Inter supporters – for me nothing has changed.
"There was a certain period in which Juventus were managed by dodgy people and in 2006 they were relegated to Serie B."