Higuain: "Milan Can Win The Derby, Inter's Icardi Has Been Doing Well For Several Years"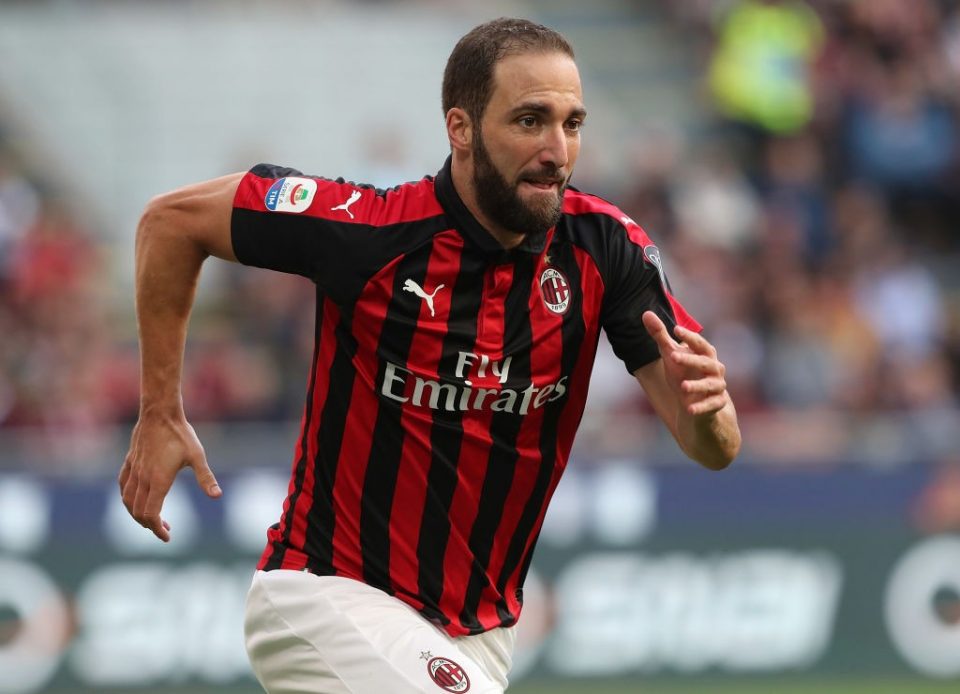 Milan striker Gonzalo Higuain has spoke with Gazzetta dello Sport ahead of Sunday's Milan derby and insists that he and teammates can win the match if they approach it with the right mindset.
"All derbies have a special flavour. It'll be the same this time, and because it's my first for Milan it'll be nice to play in it. We're waiting with tranquillity, concentration and the desire to do well. The fact that San Siro will be almost totally on their side will be extra motivation for us. This is a passionate derby, it's like the one in Madrid. We can win if we have the awareness of not being inferior to anyone. If we have that, we can make the game ours."
Higuain then spoke on the idea that the media have presented in the derby being a derby between Inter's Mauro Icardi and himself.
"We're not playing tennis, it's football. It's 11 vs 11, not striker against striker. Teams win, not players, but he's been doing well for several years, he's scored a lot of goals and it's up to him to continue like this. I wish him well.
"He's got that ability in the air and his timing in the penalty box, he's an assassin. Could we play together? I would say yes, because it's not a problem for me to play with another striker. I've played with a lot of strikers and I've had to adapt to all of them, just like they've had to adapt to me. Do we speak off the pitch? No, we don't speak."
The Argentine forward then also revealed that former Inter striker Ronaldo is his idol.
"All my life, Ronaldo has been my idol. I'd take everything from him, he was incomparable and there's nothing I can do better than him."
He then spoke on the defensive duo he will come up against in Stefan de Vrij and Milan Skriniar.
"They are both tough defenders, and it's nice to play against people like them, because it gives you stimulation and gives you more hunger, especially when you score goals."