Barcelona vs Inter Steven Zhang's Final Game Before Becoming Nerazzurri President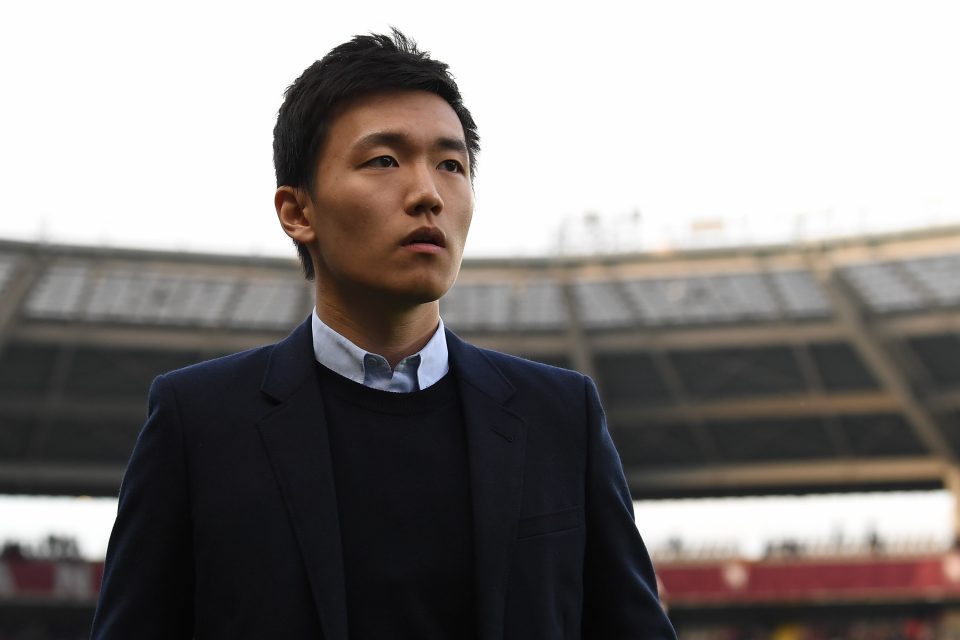 Tonight's game against Spanish side Barcelona at Camp Noù in the Champions League will be the last game for him as "non-president" before the son of Zhang Jindong officially takes over from Erick Thohir.
According to Rome based newspaper Corriere dello Sport who report in today's paper edition of the newspaper, in fact, on Friday afternoon, Jindong's son: "Even though the negotiation for Erick Thohirs 31.05% is not closed – not even ratified – Steven will be in the stands tonight at Camp Noù, maybe even in the same spot that former Inter President Massimo Moratti celebrated the fact that Inter knocked out Barcelona and went to the Champions League final more than 8 years ago."
"Today, Steven Zhang will participate in a lunch with Barcelona executives together with Inter Directors Antonello, Gardini and vice-president Javier Zanetti. He will then go to the stadium in order to show the players that the management is by their side tonight. On Friday instead, there will be a change of the top in the club with the election of a new board of directors. A board that probably will reduce its members from 9. After that Inter will belong only to Suning" Corriere dello Sport concludes.