FC Barcelona's Rakitic: "Inter Will Be Hard To Beat, Icardi Reminds Me Of Pippo Inzaghi"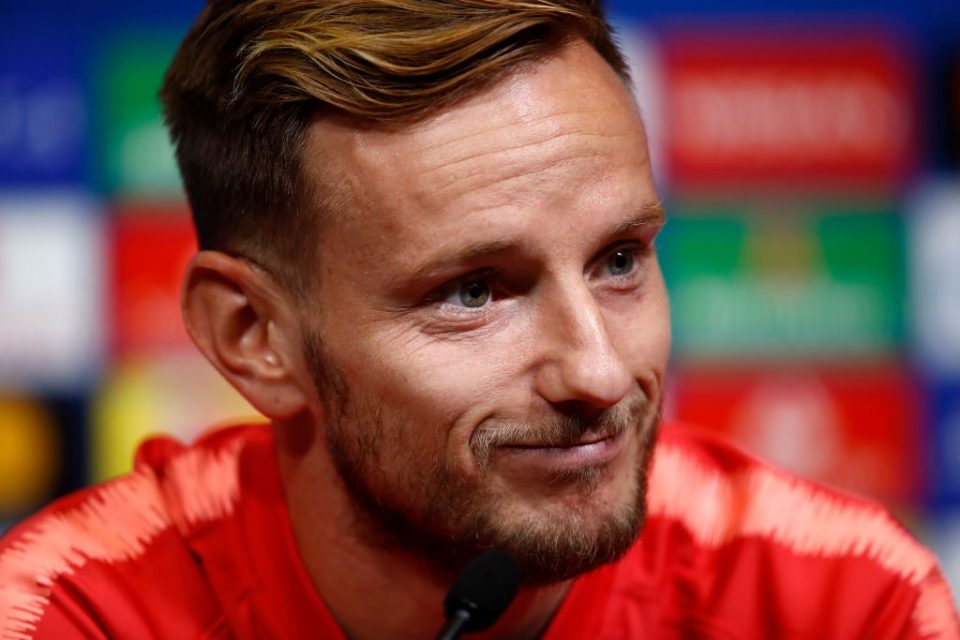 In an interview with Milano based Gazzetta dello Sport, Barcelona's Croatian international midfielder, Ivan Rakitic, spoke about his compatriots at Inter and the Champions League clash against the Nrerazzurri tonight at the Camp Nou.
Rakitic began by talking about his friendship with Ivan Perisic revealing that: "Perisic and I have always been friends. I spoke to him both before and after the derby and if I know him right he will be there tonight. He told me that he has some problems, but he will clench his teeth because he loves playing and especially in a game like the one tonight."
Did you see the Milan derby?
"Some of it, but not the entire game since my daughter was ill and I was with her. But Ivan told me it was a hard, difficult match and he was happy with the three points gained. A win like this gives more strength, especially when it is a derby win."
That was the seventh consecutive win for Inter in all competitions…
"You can see as an outside observer that the team is in a good place, they are united, happy and in a positive environment. When a team goes into the right rhythm, it gets stronger and becomes difficult to beat. We are expecting a complicated game, even though the absence of Nainggolan means a lot. Inter is ready and hungry for the Champions League. I have also spoken with Rafinha who knows the team very well."
You will start this month without Lionel Messi…
"We are talking about the best player in the world, maybe even of all time. And it will be difficult playing without him, but we need to look ahead and to prepare ourselves as best we can. His absence is a good opportunity for other players to step up and to show him that this team can work well even without him."
Mauro Icardi is playing in his first Champions League…
"He is one of the best attackers in the world. Ivan tells me he has grown a lot and he knows how important he is for the team and how much his teammates rely on him. For me he seems to be a true captain, the one who leads from the front line."
Against Milan he had 15 ball touches, another kind of play compared to yours?
"Pippo Inzaghi is back! Mauro is the kind of attacker that gets one possibility to score and scores. An attacker that does not need much in order to create damage, therefore we will have to control him as much as we can. Look what happened to AC Milan. The way he moves before scoring a goal, this is not a coincidence. He thought of it, he went for it and then boom! 1-0 and everybody goes home. Everyone plays with his style and I see a very confident Inter. Brozovic is a player that loves to have the ball and never hides. In the middle Inter have an idea and they develop it to the fullest."
Let us look back to the World Cup, do you think about it a lot and what are your feelings?
"First of all, pride and happiness. But I also have a bit of sadness and bitterness, being so close to the first place. You have to be honest, I do not know when a country as small as Croatia will have a similar opportunity like this. Maybe we will be back in four years with another generation like ours."