Player Ratings – Inter 1 – 1 Barcelona: Icardi & Handanovic To The Rescue Again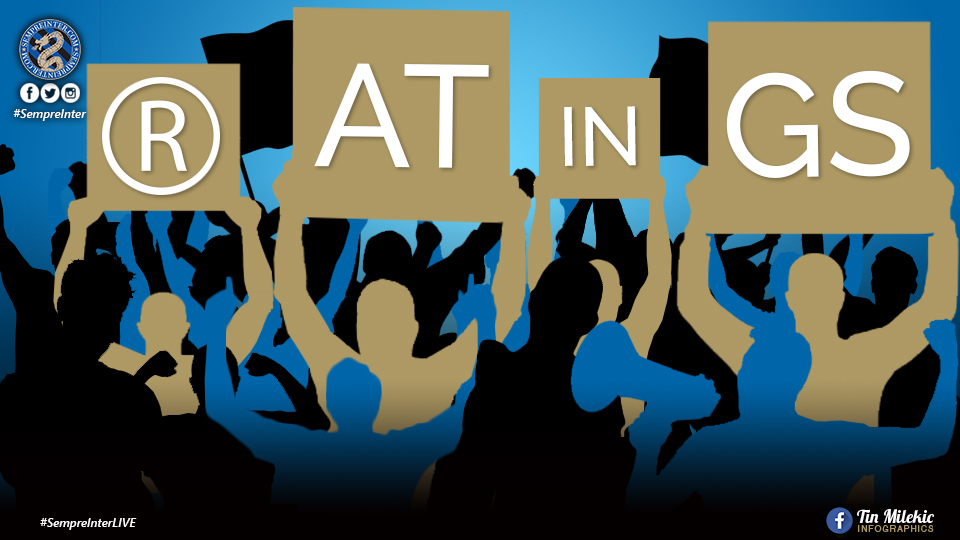 A Messi-less Barcelona huffed, puffed and thought they brought the house down when Malcom scored past Handanovic in what was his first involvement in the game, but Mauro Icardi and the Champions League seem to have a connection. Lautaro was the author of the goal that keeps Inter 3 points ahead of Tottenham Hotspur.
Samir Handanovic – 8: Easily the best Inter player on the pitch tonight. We could have been 2-0, 3-0 down easily. His saves kept us in the game. World class tonight.
Sime Vrjsalko – 5: His defensive positioning was spot on for most of the times but his crossing was poor. His passing was worse. Not the Sime we want to see.
Stefan De Vrij – 5.5: De Vrij has been infallible this season and he soaked up a lot of pressure but he got beaten a couple of times especially on their goal. Onwards.
Milan Skriniar – 6.5: Now showing at your nearest football academy. How to defend against tricky players. Yes it was not always perfect but he was outstanding.
Kwadwo Asamoah – 6: Only thing that needs to be improved is his touch when he runs defensively with the ball inside his own half. Gave the ball away many times.
Matias Vecino – 5.5: Heavy touches all night. Poor passing was standard. Not the usual Vecino we have seen. Made huge errors that left Sime in no mans land.
Marcelo Brozovic – 5.5: That was more of the Brozovic version, 2017. He still managed to be Inter's safest passer on the night but made some simple errors that gave Barca chances.
Matteo Politano – 6: Inter's most expansive attacker tonight. Played liked he belonged. Always looked forward and positive. He was brilliant defensively as well.
Radja Nainggolan – 5: Didn't look fit at all. Won a few balls in the center of the park but his team-mates could never work the move. Never connected with Mauro.
Ivan Perisic – 5.5: Ivan seemed to have recovered from his tiredness as off this game. He put in shift but his final ball sometimes lacked the X factor.
Mauro Icardi – 6.5: Give him half a chance and he will score. Inter scored from their only shot on target. The only time he got the ball in the box, he made it count.
Borja Valero – 6: Ran himself into the ground, that scissor kicked pass to Politano left many jaws on the floor. Gave it his all and made a positive impact for a sub.
Antonio Candreva – N/A: Didn't have to do much when he came on. Never got involved but got the basics absolutely correct as usual.
Lautaro Martinez – 7: Usually don't rate players who play for 5 minutes but his 3 touches meant that Inter are the favorites to advance from the group in 2nd place.
Luciano Spalletti – 5.5: Got his subs wrong but then he didn't have many options. Should have fine tuned certain things in the first half as Inter risked going in 2-3 goals behind.
Szymon Marciniak – 6.5: Cant complain about any big calls. Maybe a couple of free kicks weren't given either way but he had control over the game and was fair.
Inter – 6: The passing was shocking, especially where it was risky to give the ball away. Inter should be able to make small adjustments on the pitch by now.
Agree? Disagree? Should Lautaro get more minutes in Europe?Who do you think was Inter's best player of the night?
Let us know in the comments below or hit us up on Twitter and Facebook.