Referee Marciniak Only Made One Mistake During Inter vs Barcelona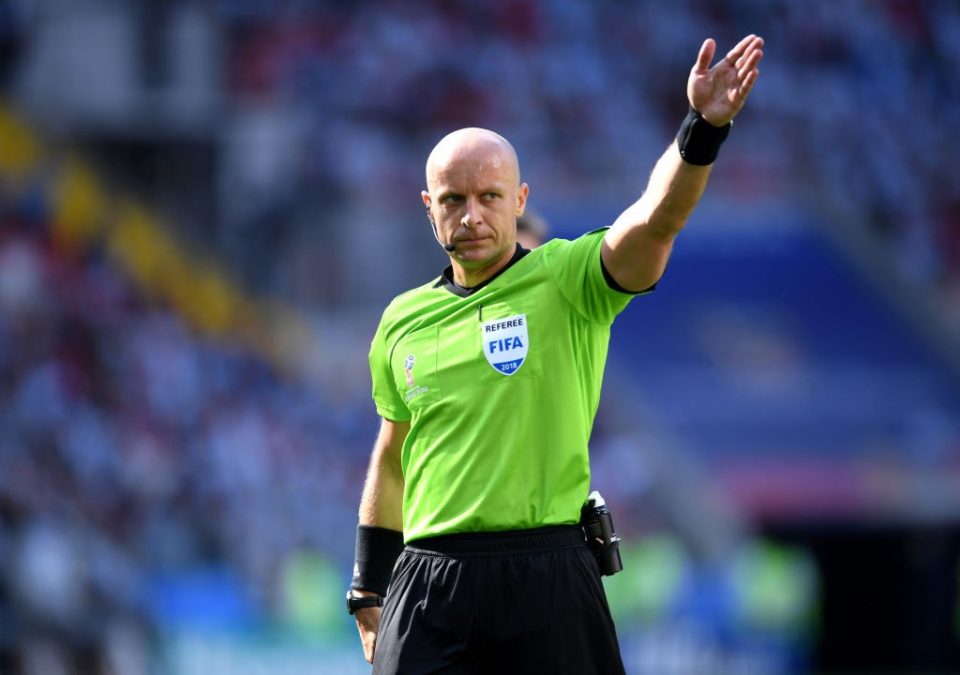 The Polish referee, Szymon Marciniak, was assessed by Milan based newspaper Gazzetta dello Sport, following his performance during Inter-Barcelona.
According to the report he displayed a good attitude towards both teams, although the constant protests of Luis Suarez were extremely unnecessary and should have been properly addressed.
Below the Gazzetta list all the events in the match:
At minute 2: Icardi is rightly caught offside during a dangerous attack.
At minute 42: Rakitic receives the first yellow card of the game for a late challenge on Radja Nainggolan.
At minutes 52:  De Vrij risks a ball back to Handanovic, with Barca's attack closing in. The ball ends up back in the keepers hands, with Suarez claiming that there is a foul, but the referee rightly ignores him.
At minute 57: Suarez complains again that the block made by Perisic on his cross was done using his arm, but in reality the Croatian blocked the ball from the Uruguayan's feet using his chest.
At minute 61: Handanovic makes a great save against Rakitic, but the Croatian continues play and delivers a ball in to the box to Suarez who scores but it's correctly ruled out of play.
At minute 76: Politano is clearly fouled on the edge of the box by Lenglet and this is the referee's only mistake of the game, as he deems it to be overly theatrical rather than a genuine reaction to what was a foul. Meanwhile, Brozovic and Perisic were both warned for fouls on Coutinho.