Player Ratings – Atalanta 4-1 Inter: Hapless Inter Thrashed In The Bergamo Rain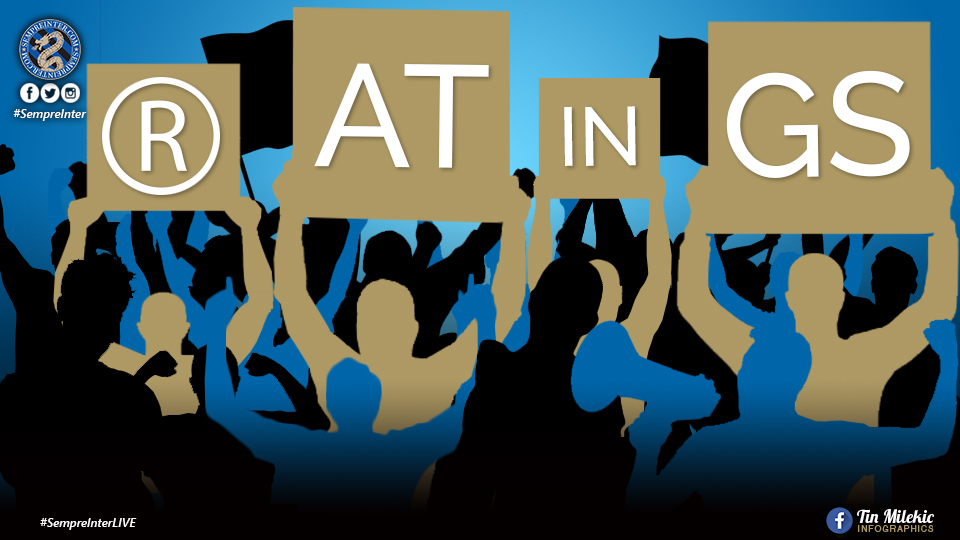 You have seven wins in a row, you have won the last game by five goals to nil. All players seemed to be clicking well together, even the bench-warmers. Guess what happens next? If you are an Interista, you know. Lets see how our players and coach did today against Atalanta.
Samir Handanovic – 7: That first half was almost alien-like. He could have stopped a rocket with his hands. Not at fault for most goals. Only guy who was ready for it.
Danilo D'Ambrosio – 5: Not the performance he was hoping for in his 150th Inter game. Everything came from Atalanta's left. Everything. Bullied off the park today.
Miranda – 5.5: Didn't look like the experienced campaigner that he is today. Had too much to deal with and his team-mates didn't make it easy.
Milan Skriniar – 5: Skriniar's worst performance in an Inter jersey. Bullied by Zapata who cruised by easily too many times in the first half. DD didn't help him too.
Kwadwo Asamoah – 5: Kwadwo could dribble out of defence a couple of times today. Still passed the ball poorly, almost each time he got out. Needs to improve.
Matias Vecino – 4.5: Not much needs to be said when you are yanked off at half time. Struggled to get involved in the game, messed up when he did.
Marcelo Brozovic – 5.5: Brozo was maybe sent off harshly but he gave it his all in both phases, was not helped by everyone around him going to sleep in the first half.
Roberto Gagliardini – 5: A shadow of the player that played last week. Was slow and second to every ball, always seemed to be late in tackle. One step forward, two backwards.
Matteo Politano – 5: Looked lost today, combined maybe once or twice with Perisic and Icardi in his 70 mins. Lucky to win us a penalty but nothing more of note.
Mauro Icardi – 5: Struggled like the rest of his team mates. Perfect penalty but his usual marking from free kicks and corners was poor today. Not acceptable.
Ivan Perisic – 4.5: Spalletti says Ivan has played well this season so far. He will struggle to find a lot of people that agree with this. Ivan couldn't get anything right.
Borja Valero – 6: Played much better than the rest of our midfielders combined. Pressed, harried the Atalanta defence and moved the ball quickly.
Keita Balde – 5.5: Always seems to run out of room, perhaps that happens when you are out of form. Created one decent chance to cross but the ball was poor.
Sime Vrsaljko – 6: Good impact and looked like a huge upgrade on the right side of defence. Didn't get the telling pass or cross in today though.
Luciano Spalletti – 4.5: Very risky lineup indeed. Couldn't change anything till half time, the players were lost and unable to cope with Atalanta.
Fabio Maresca – 6.5: Got most of his decisions right, the penalty was maybe a little harsh on Atalanta. Second booking for Brozovic could be debated either way.
Inter – 4.5: What comes after a 5-0 win in the league? A poor performance. Inter need to regroup and build again, maybe the international break helps those that stay.
Agree? Disagree? Should Lautaro get more minutes in Europe? Who do you think was Inter's best player of the night?Let us know in the comments below or hit us up on Twitter and Facebook.