Handanovic To Become Inter's Buffon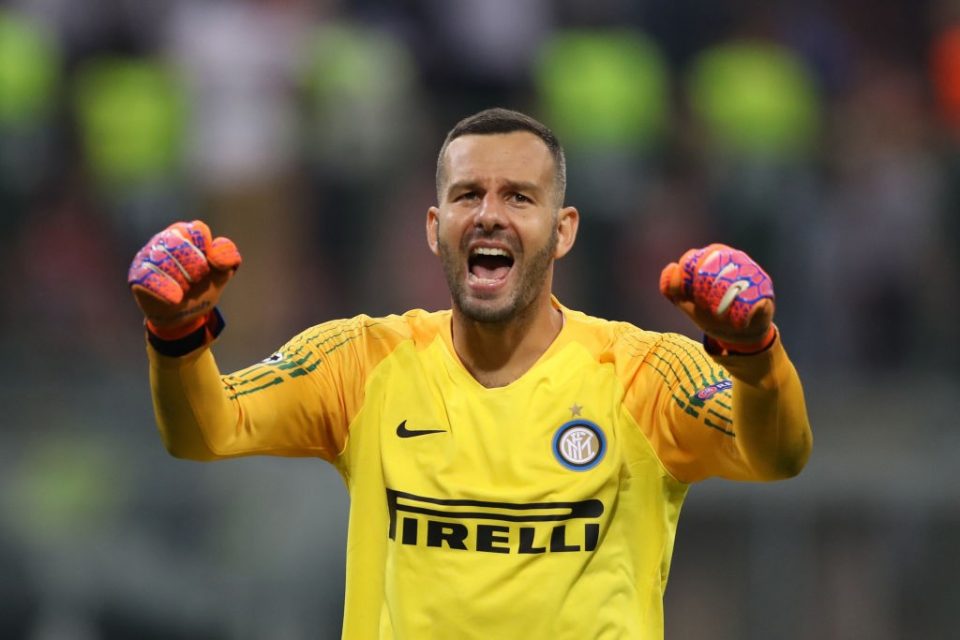 Samir Handanovic is going through an excellent period of form, proving that you can't dismiss him so easily just because of his age. In fact, Suning want to treat him as if he's their own version of Gianluigi Buffon. For the last four seasons, Juventus have always had an alternative to Buffon on the bench, who would be starter for almost any other team.
Tuttosport highlights Marco Storari's service from 2010 to 2015 and onward to Neto from the start of the 2015-16 season, followed by Wojiech Szczesny and now Mattia Perin. On the other hand, Inter, with all due respect to Juan Pablo Carrizo and Daniele Padelli, have not had this since the Triplete times, when Mancini and Mourinho could rely on either Julio Cesar or Francesco Toldo.
Looking at the numbers from the 2016-17 and 2017-18 season, Buffon over the course of two seasons totalled 51 appearances out of 76, leaving 8 games for Neto (2016-17) and then 17 for Szczesny (2017-18). In contrast, Handanovic totalled 75 appearances out of 76. Padelli did not start one League game at all last year and Carrizo was only given one opportunity on the last day of the 2016-17 season.
Padelli's contract expires at the end of the season and there are no plans for a renewal, given that Suning want to find a better quality keeper, in order to keep Handanovic on his toes and prolong, his already long career with the Nerazzurri, truly making him the Slovenian Buffon in this sense.
Inter have several options that they are considering. Firstly, there is the 21 year old Ionut Radu from Romania, who took over from Perin at Genoa after Inter received €7 million for his sale, while also maintaining a buyback clause. Alternatively, Alessio Cragno (24) of Cagliari is having an excellent season and recently earned a call-up from Mancini for the Italian National team. He is considered one of the brightest talents in Italy, despite his small size for a goalkeeper.