Weekly Inter Health Report – Overall Squad Status After Atalanta Defeat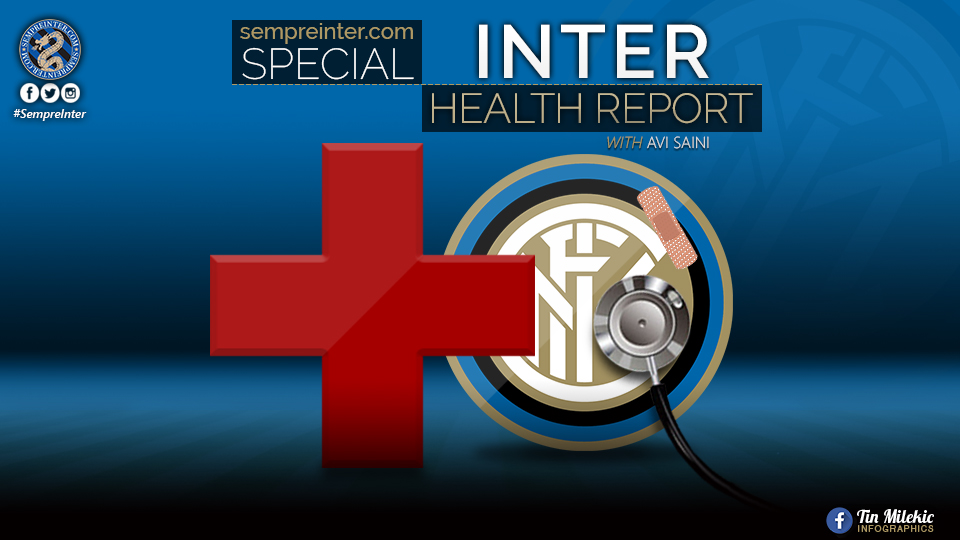 At the beginning of Advanced Biology in high school, my teacher had an analogy she used to warn us of the course difficulty. The year will be like taking a long, beautiful, scenic drive down the Pacific Coast Highway in California… except she's in a brand new Porsche speeding away while we students were stuck in a barely functioning 50s Volkswagen Type 2 trying our best and doing whatever necessary to keep up. I can't think of a more apt analogy for Inter this season.
In this case league leaders Juventus are the Porsche quickly speeding off to the finish line with no issues in a finely tuned machine while Inter, the Volkswagen, started banged up and busted needing a lot of work to even get the engine going.
Much like the VW, Inter have required a considerable amount of work from the off. Poor luck with health and integrating so many new signings had the car stalled before things could even get going. Manager Luciano Spalletti has shown a great deal of patience and flexibility with the team thus far, doing whatever it takes to get the engine going even if it means playing men who were previously told they don't have a future with the club.
With seven straight wins notched in Serie A, the team's engine was running smoothly with every member of the squad fully fit going into the weekend but Atalanta, a massive pothole in the road that was somehow overlooked, humiliated the team and has left them on the side of the road with a flat tire. Spalletti, who has already admitted to making poor choices going into the match, has the international break to figure out what adjustments need to be made to get the team back on the road and after Juventus. Luckily for him, the side emerged mostly intact from the match.
First Team Fitness:
Kwadwo Asamoah: The team's starting left back managed to play the entire match against Atalanta but has reportedly had inflammation and minor swelling in his knee since. As a result, he will not be representing Ghana during this international break. At this time the team hasn't provided any further information on the injury, nor have there been any outside reports of greater concern, so for now it's safe to assume that he'll be good to after a short rest.
Avi Saini is a 26 year old medical student from California. He's been an Inter fan since 98 after seeing the wonders of Ronaldo, who he maintains is the true greatest of all time. Avi writes a weekly medical column exclusively for SempreInter.com.