Moratta Will Be Actively Working For Inter During The Winter Window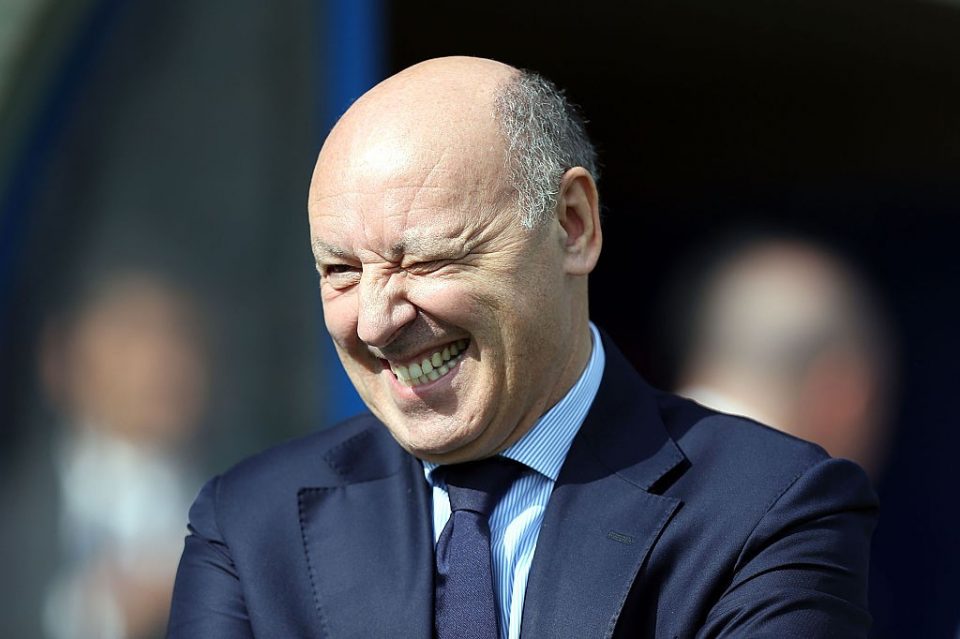 Corriere dell Sera claim that Inter fans can now expect bigger transfer market signings, pending the official announcement of Beppe Marotta's union with the Nerazzurri club.
According to CorSera, "the future General Manager of Inter should be made official following the Nerazzurri's big Champions League match against PSV, meaning he'll debut in his new position against Udinese at the San Siro."
He will reportedly take an active role during the January 2019 winter transfer window, as Inter look forward to taking advantage of his eight year long network, that he built working for bitter rivals, Juventus, as some fans have already made their concerns known about.
However, Inter fans should forget his past as long as he delivers what many are others are expecting. Such as, the arrival of players like Luka Modric or Sergej Milinkovic-Savic.
Inter qualified for Champions League for the first time in six seasons and are currently looking to solidify their place amongst the top four, for this season. The arrival of Marotta should help them go a step further next year.