Felix Zwayer To Referee Inter vs PSV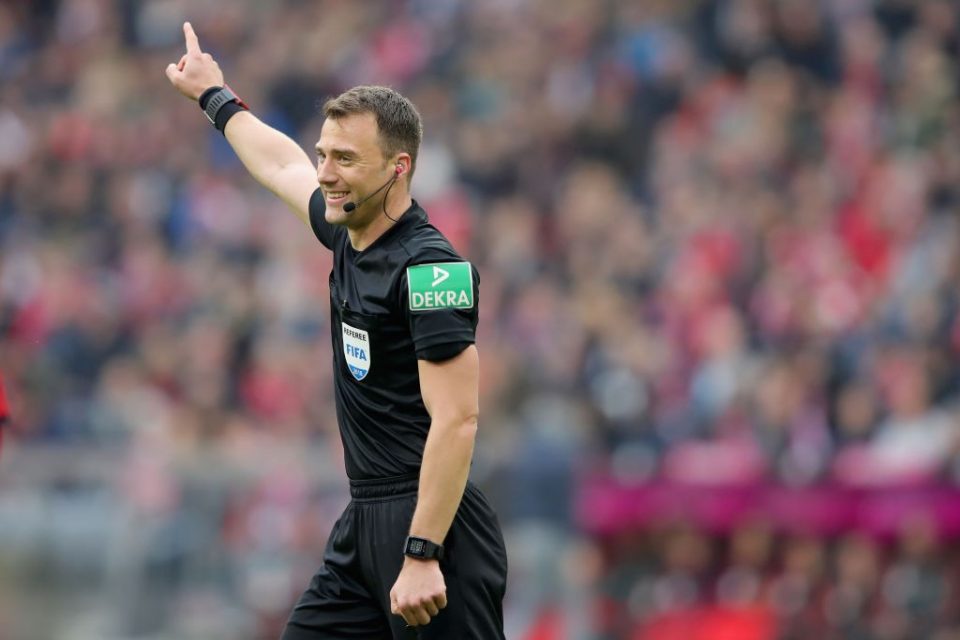 The refereeing appointments for the final Champions League group stage fixtures have been published and it has seen Felix Zwayer appointed to take charge of Inter's match at home to PSV Eindhoven.
The 37-year-old German referee will be assisted by an all-German team of officials. Thorsten Schiffner and Marco Achmüller will be his assistants on Tuesday night at San Siro. Eduard Beitinger will be the fourth official for the match while Daniel Siebert and Sascha Stegemann will serve in the roles of the additional assistants.
Zwayer has refereed 16 games this season, with his most recent match being the 2-2 draw between Wolfsburg and Hoffenheim yesterday in the Bundesliga. In his 16 games, he has handed out 72 yellow cards, an average of 4.5 a game. He has handed out two red cards, one through the two yellow cards method and one straight red. Zwayer has meanwhile awarded five penalties this season when refereeing games.