Real Madrid President Florentino Perez Could Let Inter Targets Modric & Kroos Leave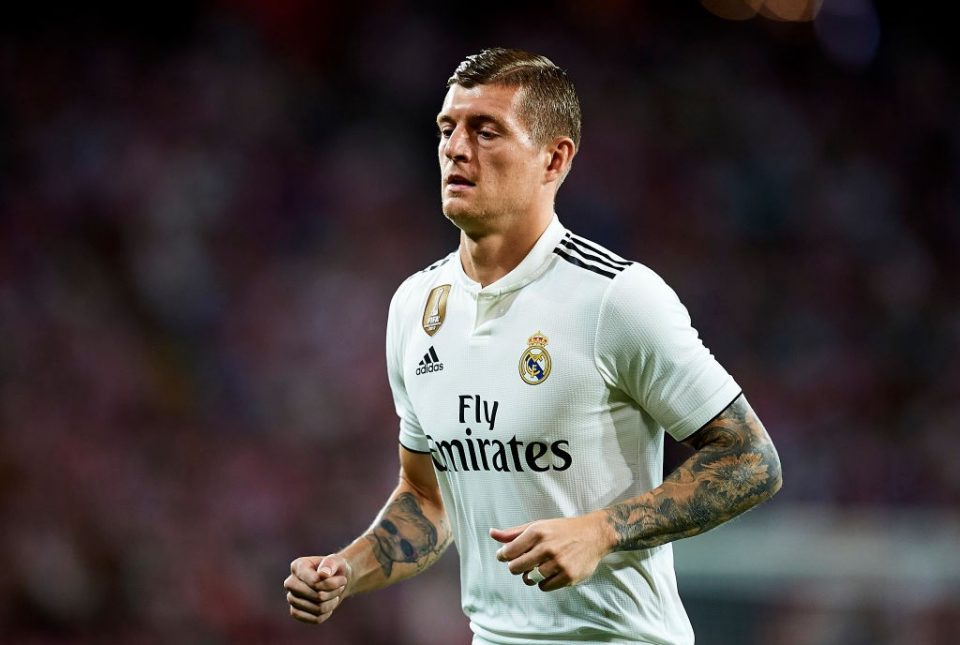 According to Rome based newspaper Corriere dello Sport, there could be two more players arriving at Inter from Madrid alongside Diego Godin.
The newspapers talks about a possible purge at Real with Toni Kroos and Luka Modric both being allowed to leave the club, with Inter as a potential destination.
"Their departure could benefit everyone" the Corriere reports. Real would be able to inject new, passionate and determined players into the squad, while the players themselves also need a new motivation.
After Real Madrid won their third Champions League title in a row, their recent performances have been well below par. Florentino Perez therefore may be more willing to listen to offers for his players.
In the case of Modric, as long as the Croatian continues to reject Madrid's contract offers, Inter will be able to continue from where they left off in the Summer. Modric would only have one more season left on his current contract come the Summer, which would heavily reduce his price, or Inter could wait until he was available for free. The midfielder would then be 34 but a player of his quality cannot not be dismissed for such a reason.
The money saved on Modric could then be reinvested into attempting to sign Kroos. The German is considered the preferred target but the Nerazzurri know that his price tag is well beyond their budget and that the only way to get Perez to agree to his sale as well, would be to include a player of their own in the deal.
Despite these obstacles, a triple signing of Godin, Modric and Kroos would no doubt drag the team into a title challenging position.