VAR Saved Abisso More Than Once During Inter-Lazio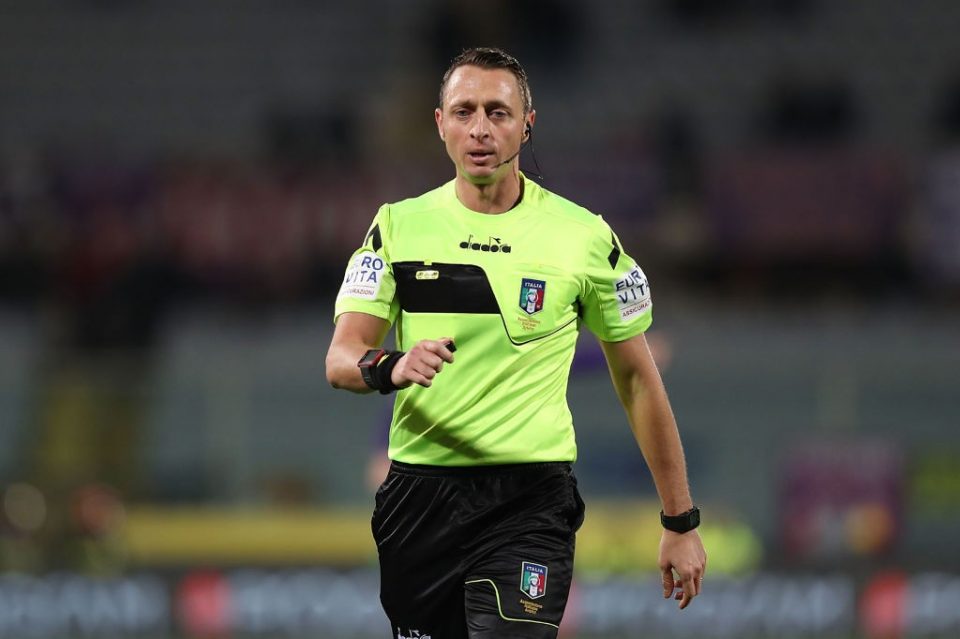 VAR saved referee Rosario Abisso in almost all of the big decisions in last night's Coppa Italia quarter final between Inter and Lazio which the capital club won on penalties.
Gazzetta dello Sport believe Abisso had a poor performance in the game. One of the first big decisions of the game came on the 27th minute as Acerbi and Skriniar collided in the Lazio box although he did not intervene.
On the 49th minute Miranda tackled Caicedo on the edge of the box in what looked to be a very risky tackle although VAR would confirm that he in fact got to the ball.
Shortly after extra time began, Icardi went down in the box following a push from Milinkovic-Savic but for whatever reason VAR was not called upon.
Minutes later he then sent Asamoah off before consulting VAR and changing it to a yellow. One sending he did not get wrong was that of Lazio's Radu. Radu protested at the decision to award Inter with a last minute penalty in the second half of extra time. VAR had to be consulted again in order to confirm it was a penalty with doubts about where the contact between Milinkovic-Savic and D'Ambrosio took place.