Player Ratings Inter 0 – 1 Bologna: Sad & Pathetic Performance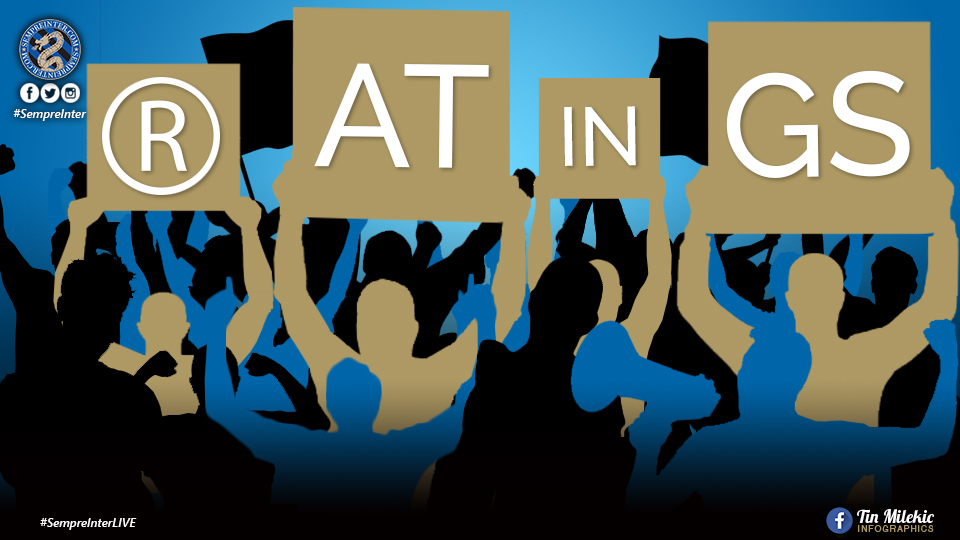 After another defeat, it would be fair to say Inter have forgotten how to play football apart from crossing and hoping. Spalletti's men couldn't create a lot and whatever they create, they managed to squander tonight.
Samir Handanovic – 6.5: Made a fantastic save. No fault on the goal at all and read a newspaper for the rest of the game. Bologna didn't keep him busy. Consistent.
Cedric Soares – 6: Good debut. Managed to get in a couple of crosses to team-mates and defended with his feet as well as his brain. He looks like a good signing.
Stefan de Vrij – 5: Stefan's worst performance for Inter. The first half was horrendous overall. The mistake on the goal was school boyish. Not our biggest problem.
Milan Skriniar – 6.5: One of the few who actually cared about the result. Battled all night and tried to fire balls forward every single time he had a chance. Leader.
Henrique Dalbert – 6: This was Dalbert at his best tonight. Tackled, harried, fought and still managed to show quality in both phases. Never stopped running at all.
Matias Vecino – 6.5: In the first half he played like the player Inter thought they bought. Stablised play and looked to play positively. Finishing let him down though.
Marcelo Brozovic – 7: Didn't start the game well and looked rushed. As it went on though, a lot of moves continued only through his sheer will. Allround performance.
Antonio Candreva – 4.5: Not going to talk about crosses, but his judgement of passes, touch of the ball and general understanding seem to have evaded Candreva. Gone.
Radja Nainggolan – 5.5: Its not the same Radja of yesteryear but today he looked purposeful especially in the first half. Always had 3 players on him. Fizzled out later on.
Ivan Perisic – 6: All things considered he did amazingly well for a man under huge pressure. Maybe the crossing needs some work, but effort was not lacking.
Mauro Icardi – 4.5: Yes the team didn't provide as many chances as Bologna did to him, he should be scoring these. His worst game in a long, long time. Shocking.
Lautaro Martinez – 5: Where is the spark he used to bring? A lot of clamour to start him but Lautaro also seems to be suffering from the same illness as Icardi. Poor.
Joao Mario – 6: Brought some impact from the right wing and probably should have started. Didn't stop running and chasing in his 20 or so minutes tonight.
Andrea Ranocchia – 6.5: The positive is that he had an impact on the game by winning those long balls. So close to scoring as well. Negative is that Inter need him to score.
Luciano Spalletti – 3: When your team hasn't scored in open play in almost 7 hours of football, you begin to wonder about what is going on during the week in training.
Fabrizio Pasqua – 4.5: No major mistakes but Poli could and should have been sent off by a lot of referees at least in accumulation. Didn't lose control of the game too.
Inter – 4: This rating is for the management who didn't sign anyone who could change the way the team attack which is basically crossing and hoping for the best. Risking it all.
Agree? Disagree? Should Ranocchia start on top next game instead of Icardi?
Let us know in the comments below or hit us up on Twitter and Facebook.